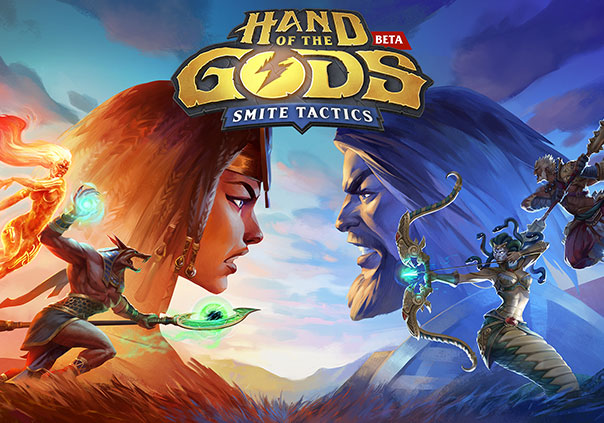 Hand of the Gods: SMITE Tactics
Hand of the Gods: SMITE Tactics is a free-to-play fantasy strategy game developed by Hi-Rez Studios, the same developer behind the popular free-to-play MOBA SMITE. Hand of the Gods: SMITE Tactics is set in the same universe as SMITE, but will continue to expand upon it in a number of different ways and it is scheduled to begin sometime before the end of the year.
Little is currently known about the game, but it is known that players will square off against their foes in 1v1 battles where they will take turns deploying minions across the battlefield and using their gods' and goddesses' signature abilities. Many of the gods and goddesses will be familiar faces to those who have already played the ever-popular MOBA. Players will also need to build their armies ahead of time outside of battle using collectible cards to form a deck.
Gameplay will take place in either multiplayer or singleplayer variants. Singleplayer games will give players different kinds of adventures to go on throughout the world of SMITE where they will engage AI opponents in strategic combat. Multiplayer variants will give players the opportunity to fight against other players from across the world for prestige in either ranked or unranked matches.
Status: Pre-Release
Business Model: Free to Play
Developer: Hi-Rez Studios
Publisher: Hi-Rez Studios
Category: Stand-alone
Genre(s): 3D, Fantasy, Strategy
Platforms: PC