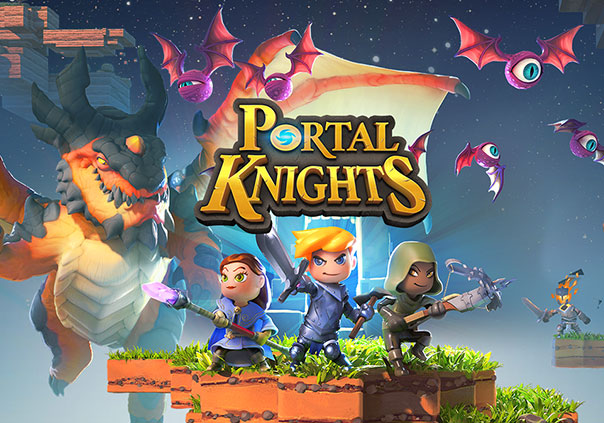 Portal Knights is an upcoming buy to play fantasy adventure game developed by Keen Games for PC and will be available on Steam Early Access. In Portal Knights players can explore their way across different sandbox islands via portals in an attempt to reunite the realm. Every island that you cross will be randomly generated, featuring different environments, creatures, and resources that you can use on your adventure in any way imaginable! In battle you will need to dodge your foes' attacks and strike them back, using different kinds of weapons and spells to your advantage.
When creating their character, players will be able to customize them from one of three classic RPG classes: Warrior, Wizard, or Archer. Abilities and gear will be able to be customized and fit the traditional roles that these classes portray.
Portal Knights also allows players to customize their very own homes! Numerous materials and furnishings can be used to show off your decorative style, and you can even put your hard-earned treasures on display.
The fun doesn't stop at just playing by yourself either! Your friends can fight alongside you in your creative adventures in 4-person cooperative multiplayer. By crafting, creating, and fighting with your friends you will be able to take on the toughest obstacles and reap some fantastic rewards. Forge your hero through exciting adventures and become the ultimate Portal Knight!

Status: Pre-Release
Release Date: May 19, 2017
Business Model: Retail
Developer: Keen Games
Publisher: 505 Games
Category: Stand-alone
Genre(s): 3D, Adventure, RPG, Fantasy
Platforms: PC, Steam

Pros:

+Classic RPG roles.
+Randomly generated islands.
+Pleasant visuals.

Cons:

-Ingredient/component gathering takes a long time.



Recommended System Requirements:

OS: 64-bit versions of Windows 7, Windows 8, Windows 10
CPU: AMD FX 8120 @ 3.1 GHz or Intel i3 2100 @ 3.10 GHz
RAM: 4 GB
GPU: NVIDIA GeForce GTX 570
HDD: 2 GB