MU Online unveils Exclusive 'Eldorado' Server and Teases Season 12: Part 2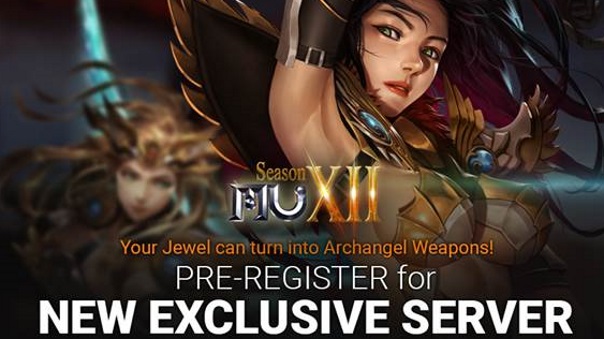 MU Online is going to unveil a new server, entitled Eldorado. Eldorado is a special server that will bring a city of fabulous wealth and opportunity to MUtizens. The new server will introduce a unique system which will grant a high-tier item to players. Through using a Jewel of Soul or Jewel of Bless via NPC Moss, players can receive the high-tier item from a Box of Miracle. Jewels can also be transformed into Archangel Weapons. From today until the December 5th Weekly Maintenance, players can pre-register for the new server as well as receive rewards for doing so. These include a Normal Scroll Package, Seal of Ascension 2, and  (Bound) Bless of Light (Higher) x10. These will be available when the server goes live. Further details can be found below. Along with the opening of the new server, Season 12: Part 2 is coming in December. It will bring the 4th Class Quests, a 4th Class Skill Enhance Tree, Master Skill Tre Renewal and much more.
The final bit of news is that to celebrate this new server, the MU Online team has launched a community event called "Guess the Name of the New Server!" on MU Online's official Facebook page. From today until before the weekly maintenance on December 5th, 100 winners will be randomly selected to receive 1,000 Wcoin each. To be eligible for the prize, fans must answer with the name of the new server and share the event post. Interested players can visit and participate in the event right now at https://www.facebook.com/MUWEBZEN/.
Aeria Games has released new information about its upcoming MMOFPS, Born to Fire, as well as launching its website.
by MissyS
Galactic Supremacy doesn't bring anything new to the table. It does have an interesting backstory with some unique races to choose from, ...
by DizzyPW
Chain Chronicle is the love child of the legendary Sega and Gumi, creator of the popular app, Brave Frontier. With these two noteworthy parent...
by Ojogo