Runes of Magic previews more of Kawak's Tomb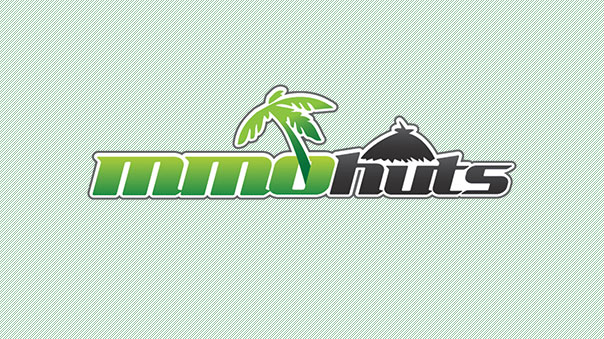 Runes of Magic's next upcoming patch, 3.0.6, will release a new dungeon for players called Kawak's Tomb. Today, new screenshots and teasers were revealed about the instance.
The instance will feature five bosses, as well as several traps. Traps are described as being as simple as flipping a switch in a room, to as difficult as defeating opponents in the right order or dodging spikes. Each boss in the instance also gets progressively more difficult. Some invisible scarab also waits players in the passages, hoping to catch greedy adventurers by surprise.
Runes of Magic is published by Frogster, and is their only published game in North America. Frogster also publishes Bounty Bay Online and Throne of Fire in Europe.
Source:
Runes of Magic: A Closer Look at New Features
Patch 3.0.6. to introduce new traps, tactics and challenges

Berlin, November 24, 2010: Things are moving in Taborea, the online world of Runes of Magic. With the forthcoming Patch 3.0.6., Frogster is throwing new challenges at gamers. The new instance, Kawak's Tomb, offers an amazing series of booby-traps and puzzles before players reach the last five guardians lurking in the tomb. Needless to say,, bringing down these five tough new opponents will require new strategies and tactics.

Be it flipping the right switch in one room, dodging spikes in another, or defeating opponents in the correct order, the new instance will put the heat on even the most experienced and best equipped players. As soon as the coast appears to be clear, the next guardian emerges , itching for a fight. This is assuming that players are able to find and open the half concealed passages that lead to the bosses. A stronger opponent waits behind every door – a legendary general, a mutant beetle and three Rune Guardians possessing magical powers stand in the way to the golden sarcophagus of Kawak Angerfang.

A small scarab, invisible at first, also plays an important role, waiting for players in the passages of the tomb. There is much more to this tiny beetle than first meets the eye. Adventurers that rashly go after every glittering treasure chest will endanger their entire party whereas gamers looking to discover the secrets of the legendary general, Kawak Angerfang, must prepare for a fight.
Dual Universe is an MMO that is in production, that honestly has a really awesome, ambitious goal.
by Ragachak
Daybreak Games has announced they're going to dive deep into the kingdom of the ocean this autumn.
by Ragachak