League of Angels II: Battle Royale Update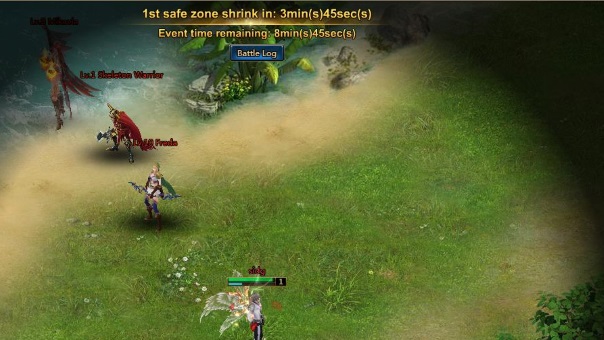 League of Angels recently revealed a new Battle Royale mode coming to their mobile title, League of Angels II. It's called "Isle of Doom" and will begin its first season on December 8th, 2017. By challenging rivals from all servers in seasons, players are sure to face a more fierce battle experience than ever before. Each new season starts on the 8th of each month and will run for 20 days. The event can be accessed daily from 02:00 – 10:00in the morning and 14:00 – 22:00 in the evening (US Eastern Time). Players can queue up on their own or in pairs. Each match will have 20 players and will last 10 minutes. It will work as a standard Battle Royale, where players are dropped into random locations, and the match slowly shrinks, until the 9-minute mark where Sudden Death occurs and respawns no longer take place.
Killing monsters and players will level you up, and equipment/skills can be found to increase power. Higher-level players award more EXP, and players lose EXP when they die and in addition, has a 50% chance to lose each piece of gear. In the first 3 matches of the day, the top 14 players will be promoted while the bottom 6 will not change. Starting from the 4th match of the day, the top 8 ranked players will be promoted, the middle 6 players will not change, and the bottom 6 players will be relegated. There is a reward for reaching a division for the first time in each season. The season and divisions will reset every month.
After a near four hour stream today hosted by Lead Engineer Andrew Meggs, the first structure build with dynamically curved blocks was introdu...
by DizzyPW
What do you get when you suddenly decide to rip-off Pokemon and recreate every creature in the franchise into a cute lolicon instead?
by Ojogo
Webzen has announced that FLYFF - Fly For Fun's latest expansion, Turning Point Part 1, has been released in North America and Europe tod...
by MissyS