MU Online Season 12: Part 2 and Eldorado Server Goes Live Tomorrow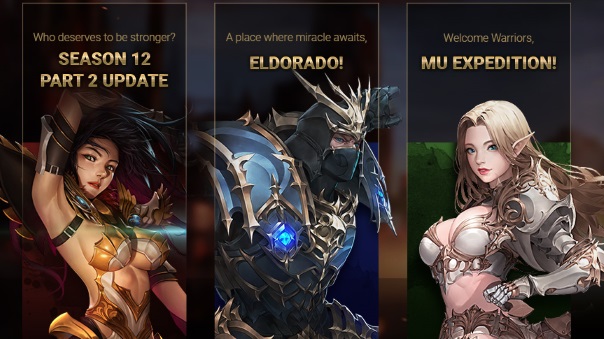 Scheduled maintenance for Tuesday, December 5th of MU Online will bring a host of new content to the game. Season 12: Part 2 content update is coming with 4th class quests, 4th class skill enhance tree and much more. In addition to the new content, the Eldorado server will also go live. Eldorado is a new exclusive server that will introduce a city of fabulous wealth and opportunity. In this city, players will be able to utilize a unique system to gain a high-tier item. Through using a Jewel of Soul or Jewel of Bless via NPC Moss, players can receive the high-tier item from a Box of Miracle. Jewels can also be transformed into Archangel Weapons. An "Eldorado Box of Miracle" ranking event also comes, lasting from Dec. 5th to Jan. 2nd 2018, and players who earn a certain number of points will gain a Coin of Miracle, Box of Miracle (Jewel of Bless), and Box of Miracle (Jewel of Soul). Other such rewards, such as a +0 Divine Archangel Weapon, +0 Wings of Conqueror, a +0 Bloodangel Weapon, Ruud or in-game items in accordance with their ranking.
More details can be found in the link below.
Next Article
Ankama Games and Gumi Inc. today announced that they have entered into a strategic partnership focused on mobile gaming.
by Mikedot
Recently Valve has been spoiling us Dota 2 fans with frequent big updates including new game modes, heroes, and game features. Once again, Val...
by DizzyPW