Gamigo to Publish Mytheon in Europe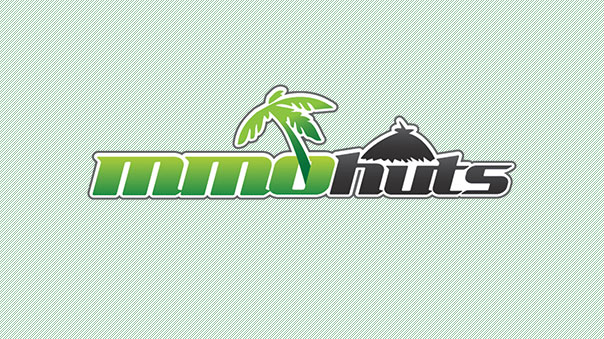 After a series of legal disputes, the MMORPG/RTS hybrid based on ancient mythology finally saw release. Now the North American publishers, UTV True Games have announced a licensing agreement with the popular German gaming portal Gamigo. Gamigo will be publishing Mytheon across European territories. No dates were mentioned in the official announcement, but expect things to be ready soon.
Mytheon is one of the most original free to play MMORPGs of 2010 and does a great job mixing gameplay elements from multiple genres. The standard action-RPG style combat is supplemented with the ability to summon multiple monsters, stationary towers, and to cast spells drawn from a constantly shuffling 'deck' of runes. Mytheon is the second game to be published by UTV True Games following Warrior Epic, another action oriented MMORPG.
Learn more about the future of Mytheon in Europe by reading the full release below:
Full Release:
UTV TRUE GAMES PARTNERS WITH gamigo TO BRING MYTHEON TO EUROPE

Leading Free-To-Play European MMO Publisher To Bring Online, Multiplayer Action RPG With Strategic Gameplay To International Territories

Austin, Texas, June 25, 2010 – UTV True Games, an international publisher of multi-player online games, today announced it has signed a partnership with gamigo a leading free-to-play European MMO publisher to bring Mytheon, an online multiplayer action RPG with strategic gameplay, to Europe. gamigo will exclusively publish, distribute and operate UTV True Games' Mytheon (http://www.MytheonGame.com.), across European territories.

"With gamigo holding such a strong position in the European MMO marketplace, we know this is the perfect publisher to bring Mytheon to a whole new realm of players," said Jeff Lujan, Founder and Chairman at UTV True Games. "We are excited about our new relationship, and we hope gamers in Europe will welcome the title that has been highly anticipated in the U.S. for months."

Mytheon is an online, multiplayer Action/RPG with strategic game play where players experience classic mythology come to life and challenge legendary gods to define their own fate. Players, or "Stonecasters," are powerful humans imbued with the ability to cast spells, summon minions, and erect structures that aid them in battle. An assortment of classes is available that approach combat differently and offer a range of unique, cinematic abilities.

"Mytheon is a unique gameplay experience that is set to deliver one of the most compelling online entertainment experiences," said Patrick Streppel, Board Member at gamigo. "Now with this new partnership in place, we know we will be able to make Mytheon an international success."
Next Article
You are in charge of various squads consisting of a hero and their troops. These squads function as one unit and can be given orders.
by Abubakr
Check out two new videos dramatizing the marriage process in MapleStory.
by MissyS
The competition for $400,000 is underway! Teams of players are competing to clear a 40-person dungeon faster than anyone else.
by Ragachak