WEBZEN Announces Season 8.2 Update for MU ONLINE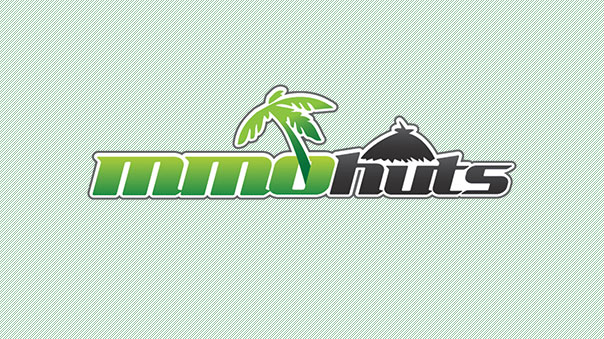 WEBZEN Inc., a global leader in next-generation free-to-play games, announces that the SEASON 8 PART 2 UPDATE (8.2) for the full 3D MMORPG, MU ONLINE, is now available. This long-awaited update includes the new card game MU ROOMY, new accessories, and other exciting new features that will take gameplay to the next level for fans of the classic fantasy RPG.
"We have prepared the 8.2 update to enhance the gaming experience for those who have played MU ONLINE for a long time," said JIHUN LEE, Head of Global Publishing at WEBZEN. "Beginning with our new card game MU ROOMY, we will continue to update various contents including a new PvP system."
New Card Game Event
Citizens of MU are invited to join the exciting new card game event, MU ROOMY. To participate, players need to collect the cards through monster-hunting and create a special set of 3 cards. Winners will be rewarded with an assortment of prizes, including excellent-grade items and in-game currency.
Upgraded Accessories
The SEASON 8.2 UPDATE also includes all-new accessories, which may contain a special defensive option for PvP play. Accessories will include both normal and excellent-grade items.
Additional Features
Players are now able to look up items available in each user's private store by using "Search Private Store" function. The game's User Interface (UI) has also been re-designed to optimize players' party playing.
To celebrate the launch of MU ONLINE's SEASON 8.2 UPDATE, WEBZEN will host a series of promotions from July 10 – 31. Events include a free item giveaway and the MU ROOMY ranking event. Details can be found on the game's official website.
To celebrate the 2012 Olympics in London, Rock Hippo has released new events for MicroVolts and Brawl Busters.
by MissyS
Gravity Interactive, a publisher of exciting massive multiplayer online role-playing games (MMORPGs), announced today that it has unravelled t...
by Mikedot
Space MMORPG Nebula Online from Komar Games is now on Kickstarter with 45 days campaign to raise funds. During this time the developers hope t...
by Mikedot