Faxion Online begins second closed beta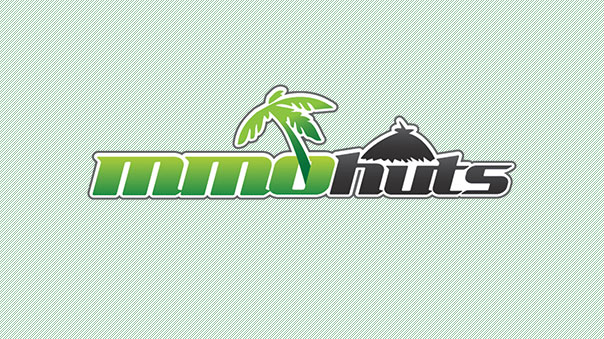 Faxion Online has entered its second phase of closed beta testing today.
The second phase of the test adds new content and features for players to test, and adds a new wave of closed beta testers to the previous. New features include a revised tutorial, a rebalanced multi-classing system that features greater clarity on skill ranking, new maps, and teleportation stones.
Faxion Online is published by UTV True Games, which is also publishing Mytheon.
Faxion Online Gameplay Screenshot

Source:
FREE TO PRAY, FREE TO PREY, FREE TO PLAY  FAXION ONLINE LAUNCHES 2ND CLOSED BETA TEST

All New Content Including Improved New User Experience, New Items and More

Austin, Texas –February 25, 2011 – Ashes to ashes, dust to dust – as the eternal battle between heaven and hell continues, and the forces of Heaven and Hell are recruiting you for the war. UTV True Games announced today that its combat driven, free to play MMORPG, Faxion Online, entered the second phase of beta testing. Register at www.FaxionOnline.com, or follow them on Facebook and Twitter to get exclusive keys, news, item giveaways and more.

New players chosen for beta test two, along with existing closed beta players, will experience all new content, features, bug fixes, and balancing that was addressed based on valuable feedback from the community.. Some of the key improvements include an all-new user experience where the Heaven class begins behind the pearly gates, and the Hell class starts their experience amongst fire and brimstone, complete with a more intuitive tutorial. The second Closed Beta also features a polished and rebalanced multi-classing system that clearly indicates how skills improve through ranks, and how attributes are distributed as a user invests more in secondary and tertiary classes. In addition to these major system adjustments, additional content, maps, and convenience features like teleportation stones have been added in the latest patch to improve the overall player experience.

"The responses to the first closed beta have been incredible in helping us determine updates for this second phase," said Frank Lucero, Studio Head at UTV True Games. "Our community has provided invaluable feedback and we are looking forward to their response to the latest content in the second closed beta patch."

Players can side with Heaven or Hell in the relentless struggle for ultimate domination over the seven deadly sins.  With a comical twist, Faxion Online is one of the first free to play MMORPGs to deliver aggressive and robust PVP game play and a unique territory control system that allows the different factions to battle for the fate of the seven deadly sins.  With a unique multi-classing system, players will have the freedom to play the way they want with achievement and glory through adventure and combat.

Faxion Online is being developed internally at UTV True Games' Austin, Texas studio by a group of industry veterans with significant experience on titles such as Shadowbane, Ultima Online and many other popular MMORPG's. Faxion Online players can expect to see a groundbreaking, competitive action game that strips away the typical experience and leveling grind observed in many MMORPG's today.

For more information and to register for the closed beta test, visit  www.FaxionOnline.com
Next Article
Today at 1pm PST OnRPG's DizzyPW will be facing off in a clash against MMOHut's Bakerman Brad and JamesBl0nde in a never before seen...
by MissyS
DOMO: Mechant Class Now Available - Freshly Revived MMO Welcomes the Master of Bargaining
by Mikedot
Even though free to play MMORPGs and MMO Games are growing in popularity, there are still very few MMORPGs that are compatible with Linux.
by Guest