Entropia Universe 16th Anniversary: Q&A With MindArk

Entropia Universe is celebrating its 16th anniversary, including a major new update released on February 19. We reached out and spoke with Dennis Antonsson, Product Owner at MindArk, to reflect on the MMO's history and look forward to future years for the Entropia universe of games.
A game that's been around as long as Entropia Universe has certainly faced some challenges.  What do you feel was the most difficult and important of these challenges that you've overcome?
The biggest challenge was to modernize and figure out how we would like the game to be played with the vision we have. Right now, we have a unique way to interact with the world where you can play in first-person mode free aim, over the shoulder view from third person or even with a familiar MMO cursor mode. With this upcoming release, we had to figure out how to streamline them yet keep them very close to each and for it to still be familiar to both new and existing players. I feel that we came up with something that works well and I'm very excited about it!
New user experience is critical to keep a solid player base.  What do you think are the strengths of Entropia Universe when it comes to new players, and what are you working to improve for the future?
The new Camera and Control will make it easier and more familiar for players to get into the game and to quickly understand the very interesting and complex economy which is the heart of Entropia Universe. The strengths are the depth and total openness of both the world and the endless player progression. The unique real cash economy where everything has a value paired with the way you can choose on how to play the game should be interesting enough for completely new players or those that have experience from other large MMO games. We will have a focus to get new players to understand the many possibilities of this game at an earlier stage and make sure that they are a part of the vibrant economy itself right from the start.
What kind of feedback from your players have you been able to implement into the game itself?
We have listened and looked a lot at how players play and interact with Entropia Universe. We even did an invite where a number of players came to our office for a full day to test the new Camera and Control update. We listened carefully to all the feedback they had to give. We also posted information on our forum and videos on our YouTube channel to identify what players felt are the most important. We take many things in consideration of what players say when moving forward.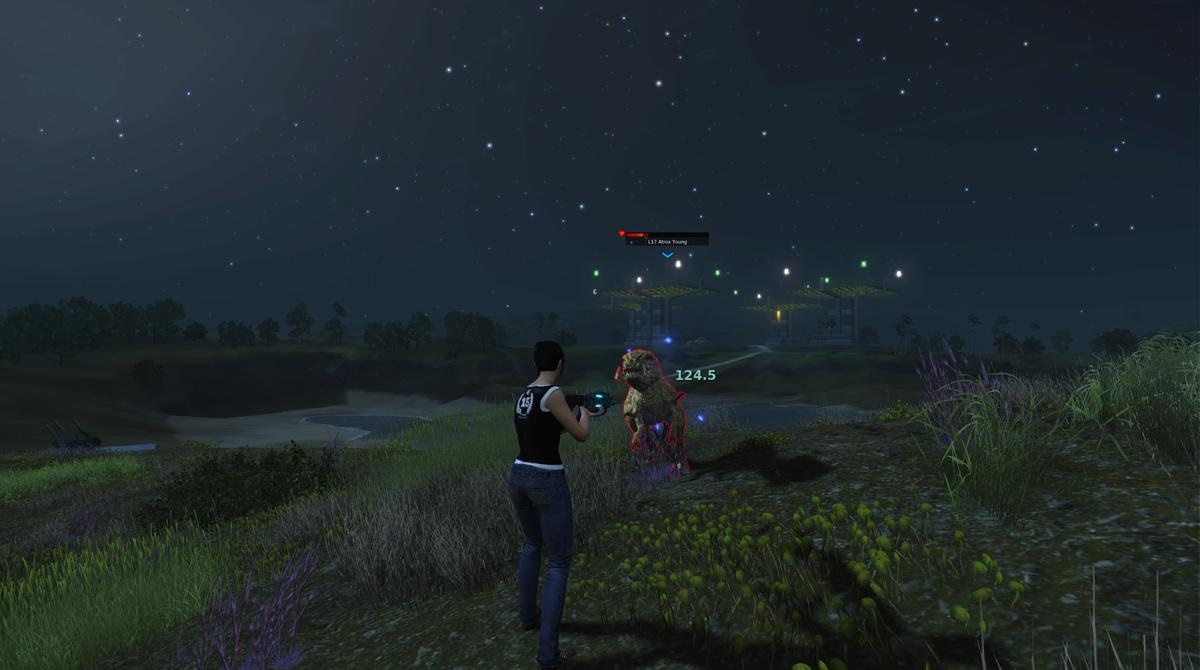 Update 16.0 Includes Improved Aiming.
Is there anything about the upcoming update you'd like to share with everyone before its launch?
It is one of the biggest updates we have done for Entropia Universe in many years and the game will play quite differently. If you haven't tried it in a while I would suggest that this is a perfect time to get back into it. Also, with this we will have a better foundation and clear vision of the direction of the game that will speed up development for other features we wanted to do for a long time. It is a great beginning of a new era and things will get quite interesting in the upcoming releases.
How about future update plans to keep the game progressing?
We will continue to streamline and update the game with both graphical updates and lots of events and content. Creating a more immersive interesting world where players feel part of a thriving economy is the goal here, which will make it feel alive.
What advice would you suggest to people on the fence about trying Entropia Universe?  Any resources you might point them to for additional insight?
With the release it should be quite easy to get started so the best thing is to just jump in, talk in our default rookie chat channel, as people there are mature and friendly and wants to help newcomers. It is a real cash economy driven game and one of the hardest out there to "beat" so give it time and you will fall in love if this is your kind of game where everything you do really matters. The large and open world is one big adventure but also a challenge so there is a lot to take in at first, we also have a mentor system where mentors can take on a new player as disciple to make the early stages easier. Once the disciple graduates, they both get a reward which for the disciple includes armor, vehicle and more, and they have most likely a friend for life as well.
Next Article
Netmarble.com, a leading worldwide online game portal, is inviting players to experience the fun of its online casual board game, Dice Venture...
by MissyS
Myth Angels Online closed beta begins October 6. The new free to play MMORPG from UserJoy looks and plays like Angels Online.
by Guest
Goliath: Summertime Gnarkness is now available for free to everyone who already owns Goliath.
by MissyS