Dragon Nest announces official launch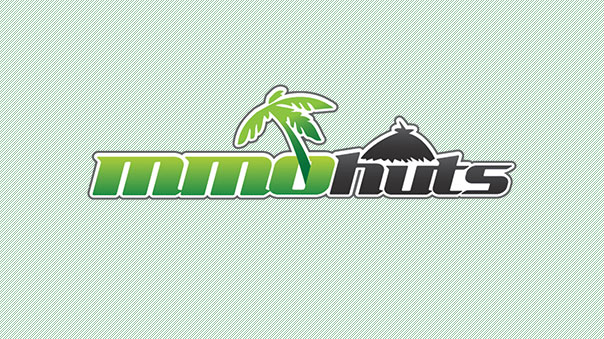 The official launch date of Dragon Nest will be September 28, according to a new announcement from publisher Nexon.
The launch will include a large content update that raises the level cap to 32, and each specialization will gain six to eight new skills. A new city, Saint's Haven, will offer new storyline and daily quests, as part of a total of over 500 quests introduced in the patch. Ten new dungeons, 250 new achievements, a new season of PvP gear, and special events will round out the patch's content for players.
Nexon also publishes Vindictus and Dungeon Fighter Online.
Dragon Nest Gameplay Screenshot

Source:
Nexon America to launch Dragon Nest on Sept. 28

Nexon to increase the level cap and release new dungeons, skills and more with next week's launch

Following a highly successful open beta test, Nexon America's Dragon Nest will officially launch next Wednesday, Sept. 28. As part of the launch, Nexon will release an expansive content update for the PC-based action massively multiplayer online role-playing game (MMORPG), which includes a new central town, danger-filled dungeons and an increased level cap.

Dragon Nest follows the story of a band of adventurers as they battle the corrupt dragons and their followers in order to save Verathea, the once pure and beautiful world created by the goddess Althea. Players enter this world, join their friends and battle hordes of evil creatures and boss monsters bent on destroying Verathea.

Dragon Nest is available to play for free for residents of the United States, Canada and Oceania. Dragon Nest's transition from open beta testing into launch will be completely seamless, so players will retain all of the characters, items and other enhancements they've made since the beginning of beta testing.

New and veteran Dragon Nest players alike will get to experience more than 500 new quests and an increased level cap of 32. Each specialization will have six to eight new skills to master, such as: the Sharpshooter's Rain of Arrows, the Mystic's Gravity Crush, the Mercenary's Whirlwind, the Paladin's Divine Punishment and other powerful new skills.

The world of Dragon Nest grows even larger with the addition Saint's Haven, a  sprawling new city filled with colorful characters. In addition to the quests that advance the main storyline, new daily quests will be available that players can complete for epic quality rewards.

Ten new dungeons will open up with Dragon Nest's launch next week, allowing players the opportunity to put their newfound skills into action. For the achievement junkies, players can earn more than 250 new achievements stemming from the new dungeons and quests.

For fans of Dragon Nest's award-winning player versus player (PvP) game modes, a new season of PvP ladder shop gear will be available for max level players to earn. Faction vendors will also make an appearance for the first time, offering players who have earned high standing among the world's various factions the chance to earn unique items and discounts.

Players will also be able to enjoy a series of celebratory in-game events starting next Wednesday, September 28th. Bonus empowerment points, which award additional EXP, cash item giveaways and more are planned to celebrate the launch.

For the latest news and information on Dragon Nest and to download and play for free, visit http://dragonnest.nexon.net.
Next Article
Based on the immensely popular MMORPG, Grand Chase M will be arriving on mobile platforms worldwide on July 30, 2015.
by MissyS
Trion Worlds is currently hosting a handful of different holiday events for their current lineup of titles, including ArcheAge and Defiance.
by Mikedot
The exciting anime by Kodansha/Hiro Mashima, Fairy Tale is coming to the exciting world of gumi's Brave Frontier in a collaboration!
by Ragachak