Aeria Games to offer Battlefield Heroes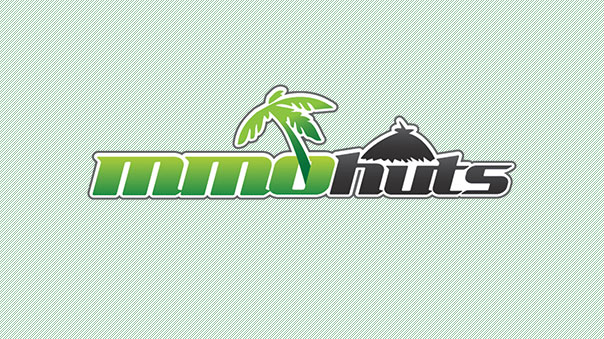 Aeria Games and Electronic Arts have announced a distribution agreement, in which Aeria Games will publish EA's Play4Free titles through its own portal.
The first game that will be made available through this agreement is Battlefield Heroes, EA's third-person shooter based on the Battlefield series, but featuring colorful cartoon graphics and more open, casual gameplay. Further games will also be availble, including Need for Speed World, through Aeria at a later date.
Aeria Games, which publishes dozens of online games including Shaiya and Grand Fantasia, recently announced that they currently serve over 23 million gamers worldwide. The company has also recently created a new mobile gaming division.
Battlefield Heroes Gameplay Screenshot

Source:
EA AND AERIA GAMES TEAM UP TO LAUNCH BATTLEFIELD HEROES ON Aeria GAMES NETWORK

Agreement will Bring EA's Arcade Shooter and other Free-to-Play Titles to Millions of New Players Worldwide

REDWOOD CITY, Calif. – September 21, 2011 – The free-to-play market continues to boom as Electronic Arts Inc. (NASDAQ: ERTS) today announced that it has signed a strategic distribution agreement with Aeria Games, a global leader of free-to-play online games, to bring its top Play4Free titles to the multi-million person community at Aeria Games. EA's first game to launch on the popular Aeria Games network is the arcade shooter Battlefield Heroes™, currently available, with other EA titles to follow; including Need for Speed™ World.

"We are thrilled to add EA titles to our portfolio of games, and what better game to launch with to celebrate this partnership than Battlefield Heroes," said Lan Hoang, Chief Executive Officer, Aeria Games. "EA continues to champion the free-to-play space and their Play4Free games deliver quality, diversity and fun from recognizable IPs so we look forward to supporting their titles through our network resulting in access to millions of additional new power gamers."

"Distribution of Battlefield Heroes on Aeria Games' Network is a natural next step as we expand the Play4Free brand," said Sean Decker, Vice President of Play4Free. "Aeria Games is a frontrunner in the free-to-play games business and our titles will benefit tremendously as they reach the ever-growing global market."

Since 2006, Aeria Games has been a global leader in publishing high quality online free-to-play games in North America, Europe, and Latin America. The company is committed to supporting titles that cater to players looking for a more deep and immersive multiplayer experience with robust and active community support. Aeria Games hosts a diversified and growing portfolio of critically-acclaimed titles from multiple genres including action, MMO, and shooters, to name a few. For more information, please visit www.aeriagames.com.

This agreement with Aeria Games complements EA's own Play4Free portal, http://play4free.com/, which is home to Battlefield Heroes™, Need for Speed™ World, Lord of Ultima™, Dragon Age™ Journeys, Mirror's Edge™ 2D, BattleForge™, FIFA Online, and Tiger Woods PGA TOUR® Online.

Battlefield Heroes is a hit third-person arcade shooter that brings classic Battlefield gameplay to a mass audience. The game features fun, cartoon-style graphics and gameplay that caters to players of all skill levels. Battlefield Heroes is easy to pick up and play but has robust character customization and sticky online features so gamers can spend hours building up their characters and conquering the world. For more information, please visit www.battlefieldheroes.com.
Next Article
Reloaded Games today announced the launch of "release 17" of APB Reloaded, a top Free2Play® online action game featuring unparalleled cha...
by Mikedot
The Reinforcement Update Pack for Red Orchestra 2 is available now on Steam - and to celebrate the game's available for free for a week!
by MissyS