Com2us Promises a One-of-a-kind Festival Experience at SWC Americas Cup 2018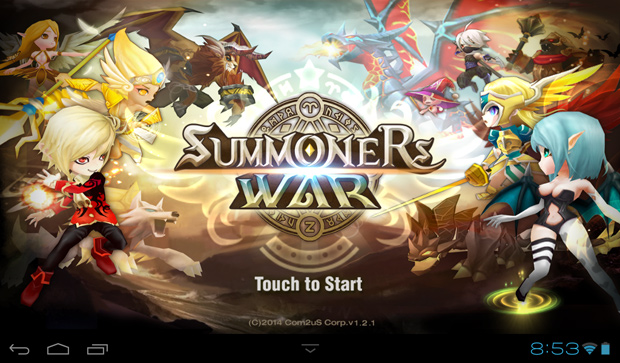 Com2us is kicking off their second Summoners War event with the Summoners War World Arena Championship – Americas Cup 2018. It's coming to the Los Angeles Waterfront on September 8th, 2018 and has been designed to be a one-of-a-kind community festival that brings Summoners War to life and should be fun for all ages. Coinciding with the game's fourth anniversary, the Summoners War World Arena Championship Americas Cup will feature thousands of fans and the top Summoners War players from Canada, North America, and Latin America, participating in the ultimate fan experience. Attendees at the event will discover action-packed tournaments, thrilling attractions, cosplay showcases, meet and greets with leading influencers, award-winning cuisine from local food trucks and live musical performances.
Admission to the vent itself is free and attendees will receive limited-edition swag, including exclusive Summoners War merchandise. To qualify for the Americas Cup, 16 players (Summoners) were selected based on their scores from the World Arena Season 5, and last year's semi-finalists/finalists from New York (Chuffles, Tiger) and Los Angels (Psy! Barion) who then compete on July 14th in a twelve-round online tournament that was live streamed across Twitch and Youtube. This year's tournament will also mark the debut of an all new, guild battle format which will pit the Top 4 guilds from Season 5 to compete for a chance to win a trip to the finals in Seoul and face Korea's top guild.
Those who cannot attend in person will be able to watch all of the action in-realtime on Twitch and Youtube. Free tickets can be acquired at Eventbrite.com, and the first 1000 fans to register are guaranteed entry to the venue itself.
"We are very excited to offer Summoners War fans across the globe a unique festival they can call their own," said Casey Lee, CEO of Com2us USA. "Since the 2017 championships, the growth, passion and dedication of the community continues to amaze us and we look forward to bringing the game to life once more, but more importantly, to bring our fans together once again. This will be the ultimate Summoners War experience for attendees and our fans watching live at home".
Starting today in Lineage 2: Revolution, players will be able to access new summer-themed content, including swimsuits.
by Ragachak
Webzen has announced the release of a second wave of invites to a list of VIP testers for its upcoming MMO, Continent of the Ninth Seal (C9).
by MissyS
Global games publisher, R2Games, has announced today the upcoming release of its first collectible card game for browsers, Summoner's Leg...
by Mikedot