Carte opens its doors to Japan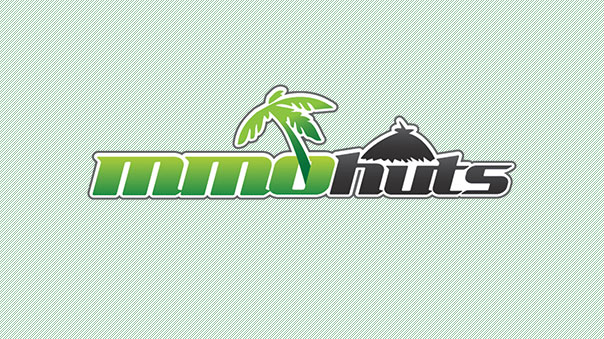 GamesCampus has announced that Carte has launched in Japan.
As Carte is a global game, Japanese players will be playing alongside others. To welcome the new players, Carte is introducing new features. Players will soon be able to convert Rare cards into Collector's Cards (with alternate artwork). Easter celebrations are also underway until April 10, allowing people to gain extra rewards for players who tackle raids.
Carte is also introducing hero building this month, letting players alter their heroes to be specialized and more powerful, helping them lead their deck further into victory.
GamesCampus also publishes Asda 2 and Scarlet Legacy.
Carte Gameplay Screenshot
 Source:
KANPAI! CARTE WELCOMES JAPANESE PLAYERS

New Players Join Global Server Just In Time For Easter Events

Sunnyvale, Calif. (April 04, 2012) – Carte is ready to speak a new language: Leading online game publisher GamesCampus.com (www.GamesCampus.com) announced the official launch of their first global online trading card game, Carte, in Japan. There's plenty of international love to celebrate, including a new way to collect cards, a wild Easter event, and buff heroes coming in the future. Registration is now open and bona fide card carriers can dash over to carte.gamescampus.com to view a revamped website, and check out all the new cards and decks added in the latest content patch.

Carte's global servers are now welcoming Japanese players! Pit your card skills against the best of the East and see who comes out on top. To celebrate the truly global nature of the Carte servers, GamesCampus is teasing a fabulous new way to acquire "Collector's Edition" cards. Soon, players will be able to convert their Rare cards into Collector's cards, featuring alternative artwork. These cards will slowly begin appearing on the Carte Facebook at http://www.facebook.com/CarteGlobal, where players can meet and discuss the newest deck building strategies.

"It's amazing to see how well the international players come together when you don't divide them into territories like other games do," said Hubert Yee, Head of Marketing at GamesCampus. "We see completely different deck building strategies coming out of the various world regions, and seeing them clash against each other is extremely exciting!"

Hippity Hop over to the Easter celebrations, where raid rewards are breeding like bunnies! Players who team up to take on these challenges during the holiday weekend will find their rewards are considerably more "plush" than before! This affects all raids at all levels, so every level can hop into the action. The raid Eggs-travaganza has already begun, and will still be twitching until April 10th.

Feeling like your hero could be a bit more…heroic? Never fear, as Carte is an ever-evolving game always looking for new ways to bring out the best of the cards. Beginning this month, players will be able to not only build the perfect deck, but build up their heroes! Refine your warrior of choice into a finely honed weapon, then pair then with a perfect deck for a one-two combo that's sure to knock out the competition.

Carte is a fast paced global online trading card game. Choose a Hero, build a deck and launch into exciting battles with fierce weapons and allies. Create and master endless strategies with an arsenal of spells and creatures to conquer your opponents. With an easy to learn system coupled with a user friendly interface, Carte is ready for new players as well as grizzled TCG veterans and everything in between.

For more information about GamesCampus.com or Carte, please visit carte.gamescampus.com
Larian Studios has announced that the release date for the upcoming, co-op fantasy RPG, Divinity: Original Sin, has moved back slightly, from ...
by Mikedot
HiRez, Publisher of SMITE, Global Agenda, and Tribes Ascend, speaks out against recent Youtube copyright changes with a humorous new video.
by DizzyPW