Tribes Ascend rewards first Celebrity and reveals launch plans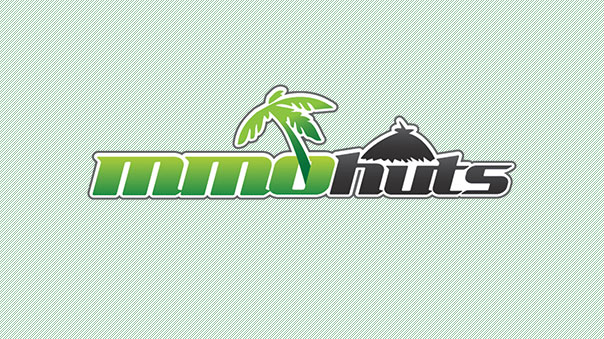 Hi-Rez Studios has made TotalBiscuit a little more of a star with its Tribes Ascend referral program.
John "TotalBiscuit" Bain is the first player who has achieved Celebrity in-game status by achieving 500 qualified new player referrals. This achievement has earned TotalBiscuit 5000 xp for each referral, over 30,000 Tribes Gold, and the honor of being the first name added to the Player Celebrity Wall at Hi-Rez Studios. This isn't the only milestone, though: Hi-Rez is also waiting for the first player to reach 10,000 referrals.
The company has also announced its update plans for the launch of Tribes Ascend on April 12. Released with the launch will be a new map, Raindance, based on the classic and praised Raindance map from the earlier Tribes games. The update will also introduce Capture & Hold as a new game mode, which will be first playable at the upcoming PAX.
Hi-Rez Studios also publishes Global Agenda.
Source:
Tribes: Ascend Player "TotalBiscuit" Personally Refers Over 500 New Players In 5 Days

ATLANTA. April 3, 2012. Hi-Rez Studios, the independent developer of the free-to-play fast-action multiplayer shooter Tribes: Ascend, announced today that John "TotalBiscuit" Bain has become the first player to achieve Celebrity in-game status by achieving 500 qualified new player referrals.

Remarkably the Refer-A-Friend program for Tribes: Ascend was only soft launched on Thursday March 29th with a single posting to the community forums. In less than five full days, TotalBiscuit's direct referrals have netted thousands of new accounts and over 500 new active Tribes: Ascend players. Each referred player progressed to at least level 6 in order to qualify as a counted referral.

Per the Tribes: Ascend Refer-A-Friend reward program, TotalBiscuit has earned 5000 xp for each referral plus over 30,000 additional units of Tribes Gold. And upon reaching 500 Referrals TotalBiscuit becomes the first name has added to the Player Celebrity Wall at Hi-Rez Studios.

"We knew TotalBiscuit was on a fast path with referrals", explains Hi-Rez Studios Chief Operating Officer Todd Harris, "But we honestly didn't expect it quite this fast! He's a knowledgeable and authentic voice in gaming. And we couldn't be more pleased that players worldwide are trying and enjoying our fast, skill-based shooter. In terms of the referral race, there are a couple of other players hot on his heels but he is currently the odds-on favorite to reach the grand milestone of 10,000 first"

Tribes: Ascend is scheduled to release on April 12, 2012 but is already available as a digital download in Open Beta.

Players can create an account and download the game from www.tribesascend.com.
Next Article
Mafia City H5, the game's theme is base on western Mafia developed by Yotta Game, where the player takes the role of a Mafia Boss.
by Ragachak
GamesCampus has launched a new battleground for Heroes in the Sky titled Occupational War.
by MissyS
Italian Developer Bad Seed is proud to launch a new turn-based strategy game later this month, Insidia.
by Ragachak