Camelot Unchained Alpha Delays and Apologies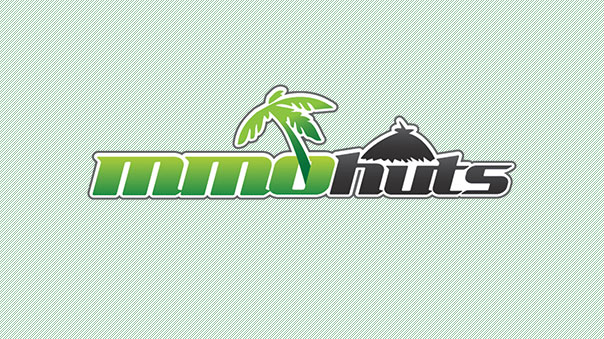 In a live stream session earlier today on Twitch, City State Games had an honest revelation regarding the current state of Camelot Unchained's alpha testing.
Mark Jacobs explained in the first "State of the Game" presentation that "Yes, we are late." The team refused to sugarcoat that they knew they would be late for a few months now, citing the primary reason for the delay as an inability to hire the programming talent they needed to progress. Instead, the team has been focusing its primary resources on tech. However, Jacobs reassured backers that all the engineers that have been hired on now have met or exceeded expectations.
Since there's no alternative, Camelot Unchained's alpha will be delayed. City State promised that there would not be any cut corners, and any further alpha delays will be compensated to all backers with founder's points, CSE points, and free subscription days. They also hinted that the A.I.R. (Action, Interaction, and Reaction) system has already begun implementation, along with projectile types, walls, and an expanded world.
The team has also decided to break the alpha into three phases, currently known as Alpha 1, 2, and 3. Alpha 3 is the phase that was previously considered "Alpha," the phase promised to all backers who received alpha access as part of their tier. Alphas 1 and 2 will be intermediary alphas between the Internal Testing phase and the final Alpha phase, and will grant limited access to backers.
Alpha 1 does not have a set date, but will be opened when it is ready with a set combination of features that includes archetypes (not finalized classes, but a mixture of class abilities that fit certain styles of play). It will be open for testing on a limited basis, and CSE is looking to recruit testers who can spend a lot of time testing the game, committing to showing up for several hours at a time each test.
Alpha 2 will continue with enhanced features from Alpha 1, admitting gradually more testers. Alpha 3 – "the promised land" for all alpha testers – has a planned start date of February 2015. This means, by implication, that earlier alpha tests should begin within the few months remaining in this year. The alpha tests will have an NDA, which may be lifted for Alpha 3.
Jacobs stressed the point that the new system actually grants players alpha access earlier than planned, although the terminology has certainly confused some into thinking that they are being denied alpha access. It may be easier to think of Alpha phases 1 and 2 as "pre-alpha" instead. Still, the team remains committed as always to transparency about the game's progress, and anyone who wants to change their packages (or refund them) before alpha begins is still welcome to do so without question from CSE.
Brave Trials is a real time 2D action MMORPG developed by IGG. It's a dungeon brawler beat em up type with RPG classes and a partner system.
by Ojogo
NEXON M, the creative mobile game publishing arm of Nexon Co. Ltd., has released Legion of Heroes into beta testing. Legion of Heroes is desig...
by Mikedot