ASTA Announces End of Open Beta Phase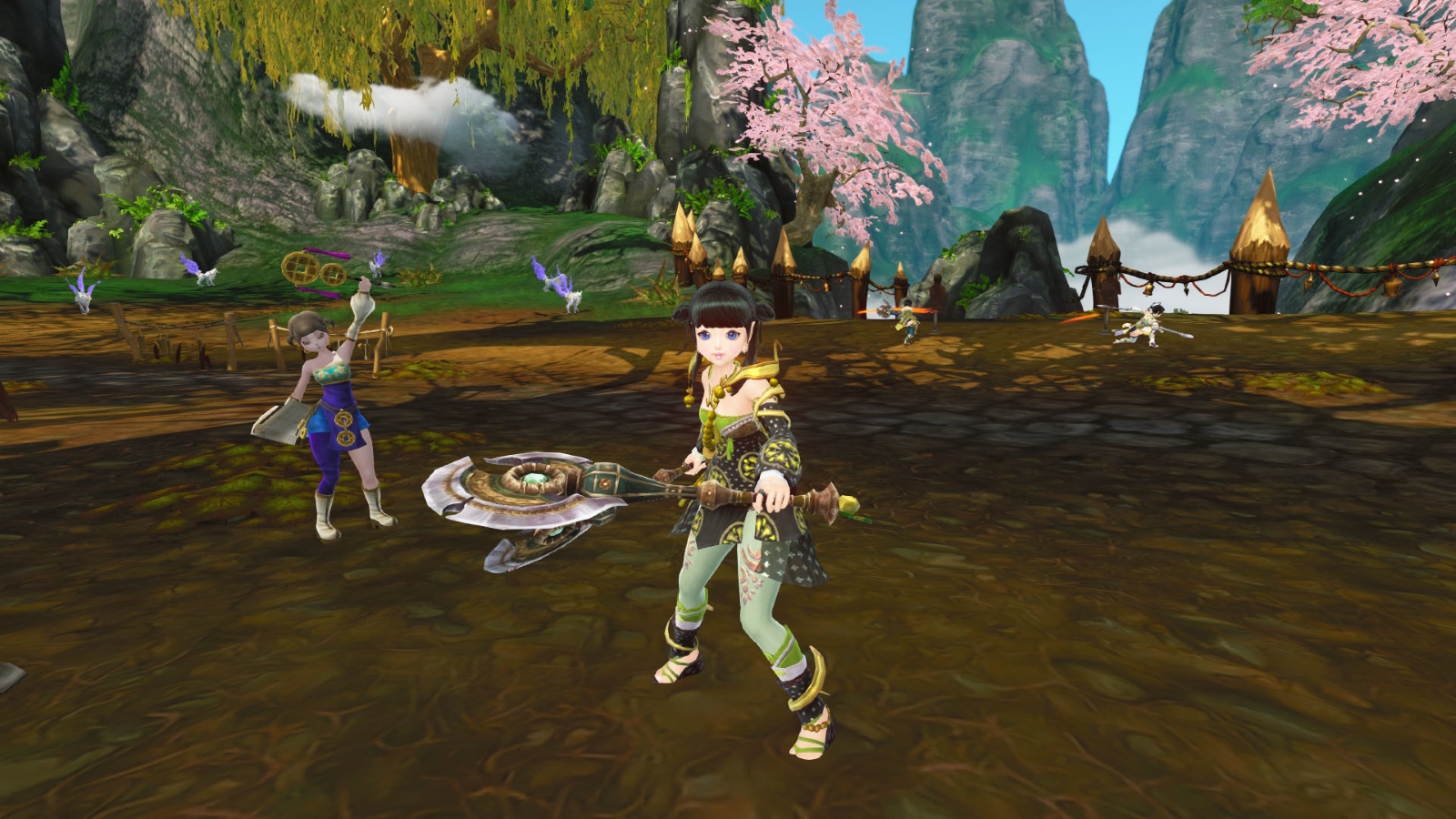 WEBZEN, a global developer and publisher of free-to-play MMO games, today announced the official commercial release of its Asian fantasy MMORPG ASTA – The War of Tears and Winds, marking the end of the open beta phase.
ASTA – The War of Tears and Winds is a classic fantasy MMORPG with a variety of options for races, classes and characters, along with classic MMO features like PVP battlegrounds and guild battles, a broad crafting system, scenarios and quests with rich lore, a player-driven economy and rewarding dungeons.
WEBZEN is rolling out ASTA's first expansion, titled "Myth I: Wrath of the Berserkers", introducing some brand-new dungeons and zones as well as the new race and class. The update is scheduled to go live on the 31st of May.
The Raksa are a new race of humanoid creatures with a history reaching back thousands of years, and will be available for the Asu and Ora factions. Raksa characters will begin in "Gate of Dawn", a special intro area for the new Raksa race. Players can then choose the desired starting area for their selected faction when leaving Gate of Dawn.
The Berserker is a new melee class, only available to characters of the Raksa race. Berserkers inflict damage by swinging their double weapons, such as swords or axes, with great power and speed. They exploit any gap left by a defeated enemy to mount their next attack. Using continuous attacks such as "Bloodstain", rather than powerful single blows, Berserkers are well capable of turning a situation in their favour. Berserkers can also use Combat Art Skills to enhance their own strength, and Soul Skills to improve the strength of the summoned creature "Cursed Doll".
In addition to the unlocking of a new race and class slot with the Myth I: Wrath of the Berserkers update, the expansion will also raise the level cap to 55. This increased level cap will be accompanied by new content, including a new area named "Wado", a new dungeon in the "Mountain of Trials", along with new quests and achievements.
Next Article
Ivern, the Green Father, is here and ready to take on one of the most unique roles in League of Legends: the jungle support.
by Kings Decree
Revisit the Ruins of Gianthold in DDO's latest update.
by MissyS
Rogue Factor's turned based tactical RPG adaptation of Games Workshop's tabletop game, is receiving another content update for its E...
by Mikedot