Conquer Online celebrates 9th anniversary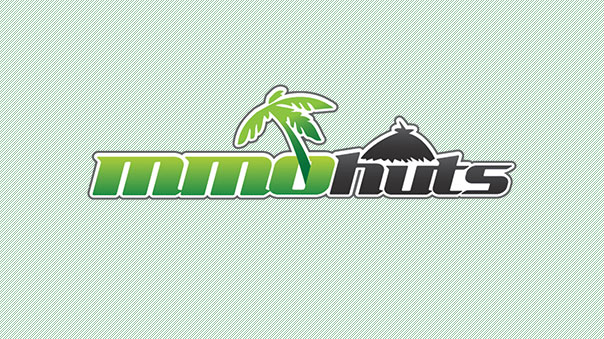 Conquer Online released in 2003, and is now celebrating its ninth year in service with a bundle of special events.
Events for the anniversary will include a cross-server battle on May 19; special discounts in the game's shopping mall; a free "Nurture" pack for all players that includes Heaven Blessing Scraps, 5X EXP Ball Scraps, and more; upgradeable prizes, special VIP gifts and veteran bonuses. Veterans who return to the game and claim special prize packs will also be eligible to win a free trip to China.
Conquer Online is published by TQ Digital, which also publishes Eudemons Online and Crazy Tao.
Conquer Online 9th Anniversary Video
Source:
Conquer Online 9th Anniversary Begins, New Free Trip to China!
Hong Kong – May 18, 2012 – Since the release in 2003, CO has proven itself to be one of the most successful MMO's of its genre, spawning several expansion packs and subsequent titles, and introducing millions of players to the ancient Chinese martial arts world. During the month of May Conquer Online will begin in style with their 9 year anniversary, which will last from now through June! Now the venerable expansion-driven game is taking a moment to look back on its success with a grand anniversary celebration, including a grand free trip to China! Take a look at video at http://www.youtube.com/watch?v=3tjkMtp5XCs.

"The TQ team insists on thinking differently about MMO's, and the team is always trying to bring in new things to entertain our players. We listen, and we care. For the past 9 years, we've witnessed tremendous changes and improvements taking place in the game. And we believe the legend will continue as long as we have you together with us." – Pan Deng, CO's Chief Designer.

The year of Dragon marks the 9th year for Conquer Online, which is quite a milestone for any game, and it deserves a grand celebration, and we want you to join us!

During this one month celebration, players of Conquer Online will be able to experience a whole host of exciting events! You'll be able to explore intriguing quests, share your cherished CO moments with the community, and win some fantastic prizes! We are even giving away spots to win a free trip to China!

Now let's take a sneak peak at what we've got for you:

9 Year Special Events main page http://co.91.com/guide/quests/festival/anniversary9th.shtml
Cross-server Battle Battle for Your Server, Win Glory for Yourself! On May 19th, there'll be a group of champs to be selected to enter the battlefield with the equipment we provide and fight for fabulous prizes! Practice matches are scheduled to take place on May 12th.
http://co.91.com/guide/quests/festival/csctf9th.shtml
Special Discounts for the 9th Anniversary From May 10th to May 24th, all players will receive a huge discount on all offers in the Shopping Mall – Promotions! And from May 26th to May 27th, there'll be a 4-hour long Special Discount Event, which will offer you the lowest discounts for +3 Stones, Permanent Stones and more! http://co.91.com/guide/event/2012/specialdiscount01.shtml
9th Anniversary Nurture Pack All newcomers will receive a new Nurture Pack, which contains Heaven Blessing Scraps, 5x EXP Ball Scraps, and more! The complete list can be viewed here! http://co.91.com/guide/info/nurturepack.shtml
9 Years Events Prizes Upgrade A major upgrade to the rewards for almost each event is set to occur during the anniversary celebration! You can check out what prizes have been upgraded, here! http://co.91.com/guide/event/2012/prizeupgrade9th.shtml
VIP Special – Living the High Life During the event, all VIPs who have credited points to their accounts will be allowed to claim special gifts! http://event.co.91.com/vipgifts/
Updated Veteran Bonus All veterans whose last login date is before February 1st, 2012 and who credits at least one $29.99, two $15.99, or four $7.99 TQ Point Cards during the event will be able to claim an extra 120 CPs! Each account can only claim it up to five times, per day. All veterans will have a chance to claim the special packs that have been exclusively prepared for you! What's more, once you participate in the event, you'll have a chance to join this year's free trip to China! http://contest.co.91.com/huntdownheros/index.php

The CO 9th Anniversary Celebration is now raising the curtain. Get yourselves ready for the marvelous carnival in Conquer Online, this May!
Next Article
Daun, Prince of the Black Dragons was announced this morning for League of Angels as a new Mythic Hero.
by Ragachak
Travel through Time with detective Matt Richards as he discovers a vulnerability in the game DarkForce and unravels a sinister plot against it
by NWOrpheus
NCSoft celebrates Lineage II's tenth anniversary with a bundle of events until May 21.
by MissyS