Amazon's GameOn Expands Competitions with Twitch Extension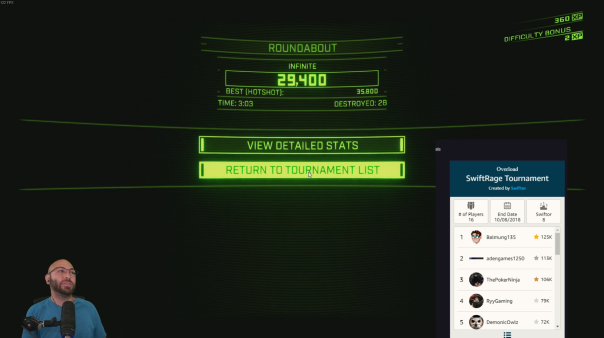 Amazon launched GameOn in March, a cross-platform competitive gaming service for developers. Today they launched a new feature, the GameOn Tournament Organizer. GameOn Tournament Organizer is a Twitch extension that allows Twitch creators to generate tournaments inside the Twitch experience with a click of a mouse and invite their players to join directly from within the game. Twitch is the premier community for gamers with over 15mm daily active community members watching an average of 95 minutes of gaming content a day. When games are successful on Twitch, they reach and resonate with the most influential gamers. And, when you integrate the GameOn APIs into your game, you give thousands of Twitch creators the tools to easily challenge their viewers to fun competitions in your game. This feature is already used by Darwin Project from Scavenger Studios, Paladins Strike by Hirez, Overload from Revival Productions, Tactical Monsters Rumble Arena from Camex Games, and SCP: Secret Laboratory from Hubert, with SCUM from Devolver Digital to follow.
GameOn Tournament Organizer opens up a new channel for net new player acquisition and drives incremental engagement for existing players. Twitch viewers can now play against their favorite Twitch creators, and Twitch creators get to deepen their relationship with their viewers. This means more people downloading and playing your game. Camex Games integrated GameOn Tournament Organizer into their game, Tactical Monsters Rumble Arena, to help them drive additional acquisition and engagement.
"Our marketing team spends a significant portion of their time driving user acquisition through online influencers," said Michael Tseng, COO at Camex Games. "GameOn Tournament Organizer allows influencers and players to be more connected by actually playing the game together, which leads to more players downloading Tactical Monsters."
The GameOn Tournament Organizer was built with Twitch creator and player simplicity in mind, so that everyone can spend their time on enjoying the game.  Creators can quickly spin up tournaments by adding the extension to their channel page and generate the tournament in your game with a few simple steps. No more waiting in lobbies, no more exchange of player data — just create and play.
Here are three simple steps to get you on your way:
Sign in with your Amazon Developer credentials. If you don't already have an account, registration is free.
Register your game in the Game Settings tab and follow the on-screen prompts.
Get your API key.
Koramgame has released Clan Islands for Spirit Tales players.
by MissyS
Final Fantasy XIV gets into the holiday season beginning today, with the Starlight Celebration.
by Ragachak