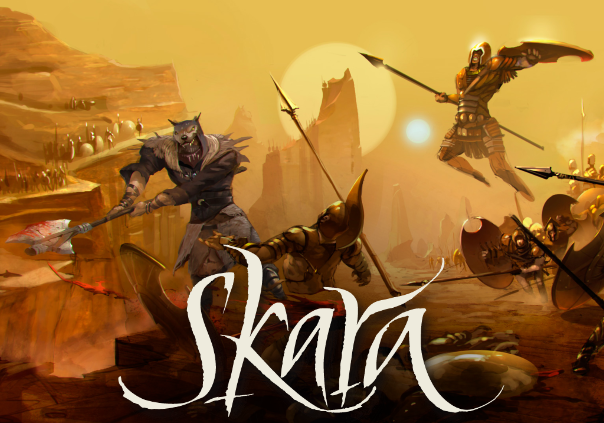 Skara is a fantasy arena RPG featuring duels and team battles in a gladiatorial arena experience available on PC.
Designed by a small independent development team, Skara: The Blade Remains offers intense action melee combat. Players can choose their character's race, weapon choice, and skills, granting an RPG style connection with characters rather than selecting from a pre-made roster. The game uses a levelless, skill-focused combat system, ensuring that all players have a fair chance to win in battle.
Skara will feature multiple PvP modes including faction warfare, Siege, King of the Hill, Horde, along with an offline campaign story mode.

Status: Pre-Release
Release Date: Feb 03, 2017
Business Model: Free to Play
Developer: 8-Bit Studio
Publisher: 8-Bit Studio
Category: Stand-alone
Genre(s): 3D, MOBA, RPG, Fantasy
Platforms: PC, Steam


Recommended System Requirements:

OS: Windows 7 SP1, Windows 8/8.1 (64-bit operating system required)
CPU: Intel Core i7-3770 @ 3.4 GHz or AMD FX-8350 @ 4.0 GHz or better
RAM: 8 GB
GPU: NVIDIA GeForce GTX 780 or AMD Radeon R9 290X (3 GB VRAM)
HDD: 6 GB