Skara: The Blade Remains: Steam Early Access build launches today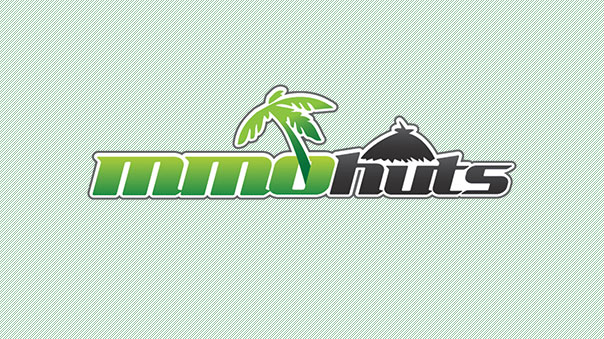 8 Bit, the indie development studio based in Barcelona, Spain and London, UK, are today launching the Steam Early Access version of its revolutionary 'multiplayer online versus' (MOV), hack n' slash em up which utilises Epic's Unreal Engine 4, 'Skara: The Blade Remains'.
In its Early Access form, Skara will cost pioneering gamers, £12.00/$19.00/€15.00 and will feature two vs. two battles, two game modes ('Team Death-match' and 'Free For All'), one arena and one playable character. Constant updates and expansions are planned for every two weeks following the Steam launch with a dedicated forum set up in which early adopters can specifically contribute to the Early Access stages of development via votes and comments.
"We advise gamers to only purchase the Early Access version of our game if they truly understand what Early Access means", commented Pablo Rodriguez, Creative Director at 8-Bit. "We want our audience to participate in the creative process of building Skara with us and we're excited at how far we've already come. We acknowledge that we still have a way to go, but we also want people to join us on our development journey as we move towards full scale release".
Early purchasers will ultimately have their up front payment refunded in virtual currency which they will be able to spend in the virtual store once it goes live at full launch. They will also be rewarded with exclusive armour, weapons and have their names featured in the game credits. 8-Bit are charging a nominal fee for the early access version to help with development costs, the final version which will be F2P on XboxOne, PS4 and PC, is due to release in 2015.
For more info, visit http://skarathebladeremains.com/
Next Article
Craft of Gods, the 3D fantasy MMORPG, officially goes free to play. The game now has a free to play server and a subscription based one with f...
by Guest
It's National Military Appreciation Month, and Wargaming.net is celebrating in style with a generous promotion for players of the popular...
by MissyS
United Front Games announced that Triad Wars would be ending its beta and service on January 20, 2016.
by MissyS