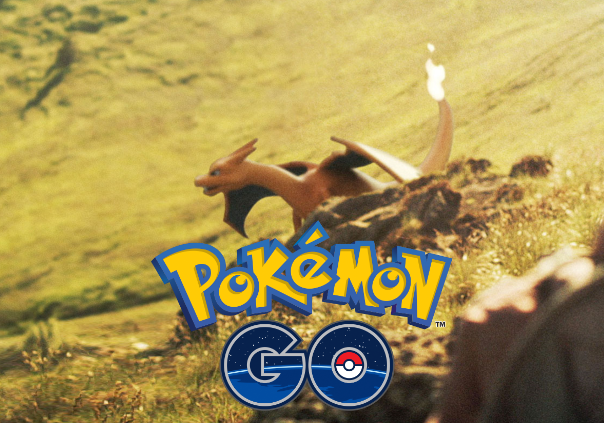 Pokémon Go is a location-based augmented reality game developed by the Pokémon Company. This mobile game lets Pokémon fans venture out into the real world in order to catch monsters on the go by using their phone's GPS to determine their position in the world.
►Pokémon Go gives players a fun way to discover new things about their neighborhoods and communities that they might not have ever known before. Go on leisurely strolls for a more relaxed Pokémon catching experience or go on runs and stop to catch Pokémon . It's the perfect game for a variety of activity levels, but just make sure to stop when you run into something exciting to catch. You don't want to accidentally run into another eager Pokémon tamer when you aren't paying attention to what you're doing!
►Players can choose to affiliate themselves with a specific Pokémon team in the game that will determine who their allies and enemies will be when it comes to gym battles. The teams and their representative colors are as follows: red for Team Valor, blue for Team Mystic, or yellow for Team Instinct. Gyms are scattered throughout neighborhoods and communities, typically at well-known locations, and can be fought for by teams. Take the gym over and it will turn to your team's color and allow other players from your team to put their Pokemon in it to defend it from other teams. If you can defend a gym long enough with one of your Pokémon in it, then you can even earn coins that are used to purchase useful items.
►Pokémon Go is the game that revolutionized the way we think about augmented reality. Download the app on your phone today and start building your perfect Pokémon team!
Expansions
Niantic updates Pokemon GO faster than we can keep up! Check their update blog here.
Microtransactions
Players may purchase lures to help draw Pokemon to a location as well as items to help level up their pokemon.
Status: Pre-Release
Business Model: Free to Play
Developer: The Pokemon Company
Publisher: Nintendo
Category:

Mobile

Genre(s):

3D, Adventure, RPG, Fantasy

Platforms:

iOS, Android


Editor's Score: 4/5

Pros:

+Physical health benefits to playing
+Helps local businesses gain attention
+Great sense of community

Cons:

-Users often too distracted in public places
-Uses battery life quickly
-Having to babysit gyms



Recommended System Requirements:

OS: Android 4.4 / iOS 9.0 or later
HDD: 302 MB



Description: Pokemon Go is a mobile RPG developed by the Pokemon Company. This mobile game lets pokemon fans venture out into the real world in order to catch monsters on the go.
Update 0.10.30 of Crossout is called "Horsemen of the Apocalypse" and with it comes the power to create custom battles.
by Ragachak
Square Enix has released its latest update for Final Fantasy XIV, Patch 6.3 "Gods Revel, Lands Tremble," today.
by MissyS
CJ Games Global has expanded Uncharted Waters today with a new update, dubbed the Tierra American Chapter.
by MissyS