Universal Monsters Online announces closed beta signups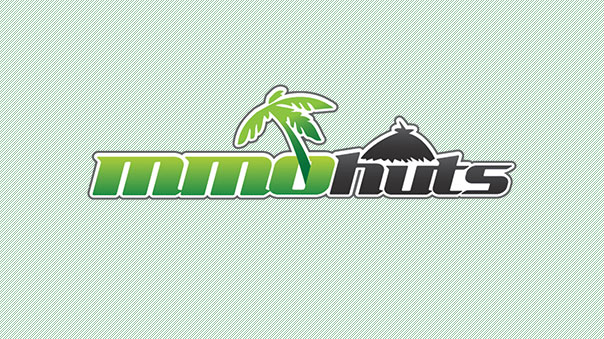 Bigpoint has announced that signups have begun for their new browser-based MOBA: Universal Monsters Online.  Players interested in checking it out are encouraged to sign up on the Universal Monsters Online website.
This initial testing phase is to get feedback for optimization and balance.  Players can choose from several iconic Universal Studios monsters, such as the Wolfman, Frankenstein, Dracula, and the Creature from the Black Lagoon.  The arena based gameplay pits two teams against each other, in a timed, winner-take-all competition.  It emphasizes cooperation between teammates in order to take down their opponents and win the match.
Bigpoint also publishes Drakensang Online and Battlestar Galactica Online.
Universal Monsters Online Gameplay Screenshot

Source:
Bigpoint Undertakes Universal Monsters Online into Closed Beta

Action Strategy and MOBA Fans can Sign-Up Now for Exclusive Early Access to the Free-to-Play Browser Game

San Francisco – Jul. 27, 2012 – Bigpoint – a worldwide leader in online games – today announced that Universal Monsters Online has entered closed beta, and is now accepting player registrations to access the game before its global open beta launch. Developed in collaboration with Universal Partnerships & Licensing, Universal Monsters Online is a fast-paced, free-to-play Multiplayer Online Battle Arena (MOBA) game that brings together Universal's iconic monsters into one competitive experience.

"We're excited to have players jump into the closed beta of Universal Monsters Online," said Billy Delli-Gatti, Producer, Bigpoint. "During this phase, we're able to test and optimize the game for improvements, and the community feedback we receive will help to ensure that the game is fun and entertaining."

Universal Monsters Online pits the brand's iconic cast of monsters into a "winner-take-all" timed gameplay session where two opposing teams claw and gouge their way across a richly-detailed game environment to achieve the ultimate victory: raiding enemy territory to locate the damsel and returning her to the team's fortress.

During the closed beta, players will be whisked into character selection mode where they can choose from a diabolical lineup of legendary monsters – Dracula, The Wolf Man, Creature from the Black Lagoon, and of course, Frankenstein's monster among many others. Full-team cooperation will be demanded to survive, succeed, and defeat the town's chaotic villagers, zombies, and seemingly indestructible turrets.

Registration for Universal Monster Online's exclusive closed beta before its worldwide release can be found at: http://www.UniversalMonstersOnline.com/. In the following weeks, Bigpoint will increasingly unlock new player accounts for gamers to experience their favorite classic Universal Monsters in a refreshing new MOBA.
Next Article
A new MMORPG 'Grandia Online' is expected to launch its open beta somewhere in July 2009 and its full commercial release later in th...
by Guest
The award-winning Mobius Final Fantasy has begun the next part of its saga with Season 2, "Warrior of Despair".
by Ragachak
Edge Case Games, a new British games studio formed from the team behind Strike Suit Zero, today announced it has launched Fractured Space, its...
by Mikedot