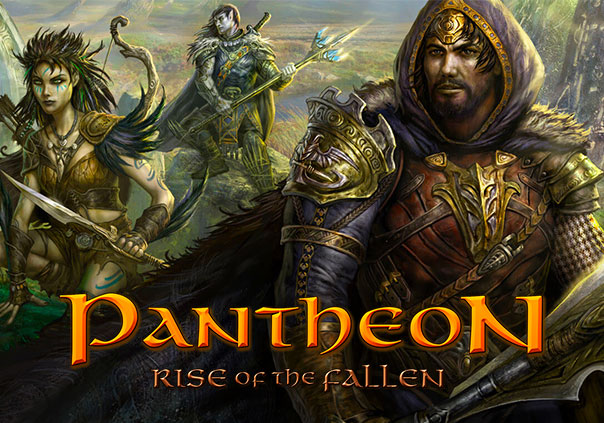 Pantheon: Rise of the Fallen
Pantheon: Rise of the Fallen is a buy-to-play fantasy MMORPG developed by Visionary Realms for PC. The game takes place in the magical world of Terminus, an extremely diverse land created from a collision between different realms and times, resulting in each of their respective civilizations coming together in a single world. People and cultures will clash for power and form alliances among one another as they all try to gain some sort of foothold in this completely new universe. In Terminus even the environment itself has a story tell!
You will be given the chance to become one of these unique, interesting races and explore lost realms. By interacting with the locals you'll be given quests that will turn into full awe-inspiring adventures that you and your friends can experience together. The possible races you can choose to become part of are the Archai, Dwarves, Elves, The Dark Myr, Ogres, Humans, Halflings, Gnomes, and Skar. Each race has its own unique characteristics, as well as their own backstory and reasons for their decisions in the new world of Terminus. One of twelve different classes can be chosen for your character as well, each of which has its own unique role especially when considering joining a team of players. The possible classes are Cleric, Crusader, Dire Lord, Ranger, Rogue, Monk, Summoner, Enchanter, Wizard, Druid, and Shaman.
Terminus isn't a friendly world at all, which means players will have to learn to survive in extreme environments filled with area enchantments. Whatever environment you're present in will alter the effectiveness of spells, sometimes for the better and other times for the worse. Knowing how to use your environment to your advantage will be what sets you apart from just any adventurer.
A unique world with the ability to change based on player actions awaits in Pantheon: Rise of the Fallen. So what are you waiting for? Go make Terminus your own!
Status: Pre-Release
Business Model: Retail
Developer: Visionary Realms
Publisher: Visionary Realms
Category:

Stand-alone

Genre(s):

3D, MMO, RPG, Fantasy

Platforms:

PC



System Requirements not yet known.

OS: Windows 10
CPU: Core 2 Duo E6850 3.0GHz / Phenom II X2 555 Black Edition or better
RAM: 4 GB
GPU: GeForce 8600 GTS 512MB / Radeon HD 4850
HDD: 15 GB



Description: Pantheon: Rise of the Fallen is a buy-to-play fantasy MMORPG where realms clash and players can explore the newly created world of Terminus. Unique races, classes, and a dynamic environment await adventurers who are bold enough to take on Terminus' trials and tribulations.
A massive update is on the way to Rangers of Oblivion in the next couple of weeks, and we have what you can expect.
by Ragachak
Juggernaut Wars Update 1.1 features a full clan system, which is a great way to gather friends or form new alliances with other players.
by MissyS
When Blizzard were first talking about multiple maps in Heroes of The Storm, I was about as skeptical as can be.
by Hhean