Heroes of Newerth 3.0 Evolves Massive Online Battle Arena for 2013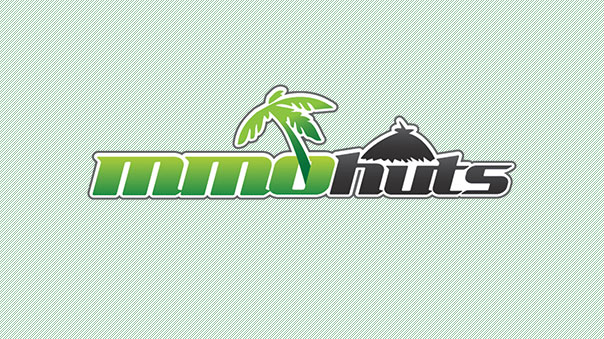 S2 Games, developers of the free-to-play Massive Online Battle Arena (MOBA) title Heroes of Newerth, today announced that the all-new 3.0 update is now available to download on PC, Mac and Linux at www.heroesofnewerth.com. Widely considered the game of choice for connoisseurs of the MOBA genre, Heroes of Newerth is a rich and engaging universe featuring a passionate community that's now able to contribute to the game with their own custom user-designed bots. With the theme "Newerth Evolved," the 3.0 update makes HoN more accessible than ever.
New player experience is the key focus with the 3.0 update. Featuring an entirely revamped Walkthrough, first-time players will now be better prepared for battle in the world of Newerth. Players will also have access to the in-game Learnatorium, featuring a brand-new series of videos explaining the basics of gameplay as well as more advanced techniques.
"HoN is almost three years old now and we are continuing to invest and improve the game," said Marc DeForest, CEO of S2 Games. "We consider ourselves very fortunate to have such a tremendous player base that's helped to grow the game to where it is today. The 3.0 update is a serious step forward as we look towards a bright future in 2013."
Whether you're trying to protect the World Tree or destroy it, the 3.0 update presents the world of Newerth in a stunningly gorgeous way. Many of the game's heroes have undergone high definition facelifts and the standard 5 versus 5 map, Forests of Caldavar, has received a complete textural overhaul. Experienced players will be glad to know that the map's layout has not changed in any way but has received a more detailed design with dynamic new aesthetics, buildings and tower designs. The patch also introduces reworked and enhanced UI for a more seamless gameplay experience, including customizable friends list notifications, streamlined options menu, and enhanced in-game chat.
Additionally, players are now able to hone their skills against AI controlled Bots before tackling human opponents. The AI-controlled Bots will offer three levels of difficulty: easy, medium, and hard. As an added bonus, the Bots' AI code has been open sourced, allowing players to mod them to battle against other user-created Bots.
The new and improved Referral Program encourages players to recruit new friends to the game or invite their friends to return to Newerth. The program will incentivize players with in-game rewards and other tangible prizes, such as a trip to the HoN Tour Grand Finals in Las Vegas, Nevada. Upon launching the new program, both the referral and referee will have three weeks to earn double rewards. An all-new Report-A-Player system has also been implemented, giving the community the power to clean up and police itself in a match and out, while directly impacting the behavior of negative players.
Next Article
Heroes of the Storm hosts a live developer Q&A session on Twitch.
by MissyS
Global games publisher R2Games has released a major update for its post-apocalyptic action shooter, Zombies Ate My Pizza. This update introduc...
by Mikedot