WildStar Details Casual Raid Initialization Core Y-83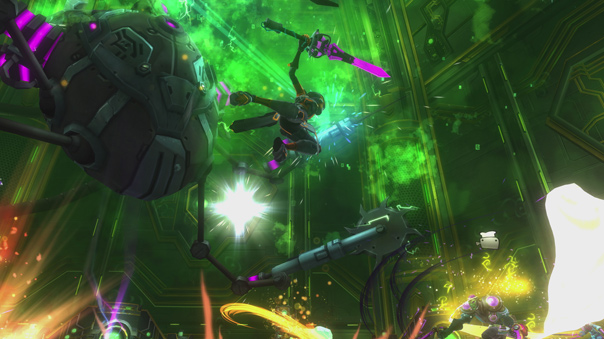 Carbine Studios' Devs continue to listen, and they've whipped up a new experimental WildStar raid for those looking for new end-game content that won't drain hours of your life away. This of course is Initialization Core Y-83 – a 20 man raid that requires no attunement process prior to joining, and can be completed in as little time as 30 minutes!
Raid Designer Hildogen introduces this as the concept of a boss-in-a-box Carbine has been tossing around on social media for a few months now. Essentially it offers a challenging boss that can be set to the extreme should your group choose to go for the gold (and likely ultimate loot). It's ideal for those quick mid-week raids when you don't have real world people available for 3 hour hair pulling adventures.
Players can expect unique loot here as well scaled somewhere between Genetic Archives and Datascape. There may even be some runes with unexpected boons, but that's for you to discover!
Get the full details straight from Hildogen on the official site.
Neverwinter talks PvP balancing, new stats, new gear tiers, and more in their February State of the Game.
by DizzyPW
Legacy of Atlantis is a game based on three heroes who are attempting to solve the mysteries of "Atlantis".
by Ragachak