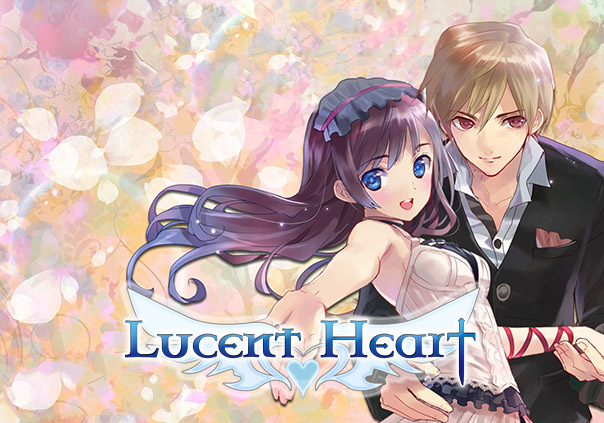 Lucent Heart is a social MMO that combines traditional fantasy RPG elements with an extensive soul mate system. Players take on the role of a human knight blessed by the Gods to save a world tainted with evil. The corrupted Goddess Hecate casted a spell unleashing devastating storms spawning new heinous creatures to wreak havoc on local villagers. Complete difficult quests, fight off hordes of monsters, raid dungeons, dance,and fall in love. The game features anime styled graphics like Hero: 108 Online and an astrology based theme similar to Zodiac Online. Every character has a particular sunsign that affects their skills, boosts, and characteristics. Players can choose various blood types that give heroes little quirks such as being prone to stinginess. The progressive class system lets heroes start out as a warrior or mage and level up into one of the four primary classes. Each core class has two advanced classes to choose from along with six crafting professions.
Classes:
Warrior (starter) – Relies on strength, duty, and honor. Warriors are always ready for a romp. This basic class advances into knights or gunners.
Mage (starter) – Bestowed with the gift of magic mages use a variety of effective spells to eliminate foes. This class progresses into wizards or priests.
Knight (primary) – Masters of the sword this class is able to equip two handed swords and battle enemies with ease. Heavy armor and shields are their best friends. Knights can advance into Solar Guardians or Celestial Templars.
Solar Guardian (advanced) – Fierce defensive knights with powerful weapons and skills.
Celestial Templar (advanced) – Celestial Templars are heavy infantry knights. They possess extensive training and are a force to be reckoned with during close range combat.
Gunner (primary) – Expert marksmen that yielding high levels of damage. One accurate shot can be deadly. This class branches into Nova Sentinel or Comet Marksman.
Nova Sentinel (advanced) – These gunners are ability boosting tacticians.
Comet Marksman (advanced) – Noted for using fire. This class is considered the burst damage dealers.
Wizard (primary) – Gains power through the elements. Wizards concoct fatal spells using Earth, Fire, Water, and Air. This class morphs into a Galaxy Sage or Moon Flame Envoy.
Galaxy Sage (advanced) – An excellent addition to any party. Galaxy Sages offer versatile mystic support when it's needed the most.
Moon Flame Envoy (advanced) – A devastating magic caster.
Priest (primary) – Priests have access to an arsenal of healing and restorative spells. This class transforms into a Sun Commissioner or Dawn Prophet.
Sun Commissioner (advanced) – A radiant sacred healer with the spells to match.
Dawn Prophet (advanced) – Strengthening enchanters that possess the ability to boost the attack of fellow comrades.

Status: Released
Business Model: Free to Play
Developer: Gamania
Publisher: SubaGames
Category:

Stand-alone

Genre(s):

3D, MMO, Adventure, RPG, Fantasy

Platforms:

PC


Editor's Score: 3/5

Pros:

+Cupid match-making dating service.
+Zodiac system with special skills & transformations.
+Unique monsters.
+Cool dance battles.
+Good music.
+Community Interaction.

Cons:

-Interface could be better.
-Sluggish movement.
-Character customization limited.
-Lots of grinding necessary.



Recommended System Requirements:

OS: Windows XP SP3 and newer
CPU: Pentium 4 2.40 GHz or greater
RAM: 1 GB
GPU: NVidia GeForce FX 5900 / ATI 9200 or greater
HDD: 4 GB Free



Description: Lucent Heart is a 3D fantasy astrology based MMORPG with an in-depth dating system. Players become knights in a magical land where nothing is as it seems.
Perfect World Entertainment announces that the Scourge Warlock class will be coming to Neverwinter: Tyranny of Dragons.
by MissyS
NGames, a leading online games publisher, has today announced several exciting Daily Events taking place now in new free-to-play side-scrollin...
by Mikedot
The innovative Dramagame Velvet Sundown from the Finnish developer team Tribe Studios Ltd. has begun its official open beta.
by MissyS