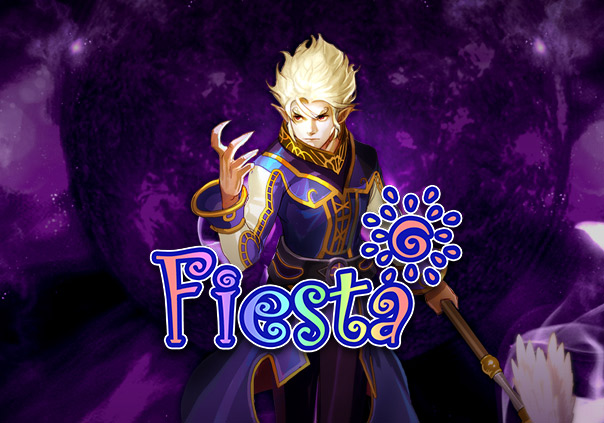 Fiesta Online is another interesting MMORPG published by Gamigo. The game has five starting classes, each one of which has two job advancements; one at level 20 and the other at level 60. The game's most notable aspects are its attractive cel-shaded graphics and its solid item crafting system. The game isn't nearly as in-depth as some of the newer free MMORPGs, but Fiesta is still an all-around fun game well worth checking out. The game's five playable classes are:
Fighter- Fighters are the generic 'warrior' archetype in Fiesta. They are extremely capable in melee combat and have the most hit points and armor in the game. They are proficient with both one-handed and two-handed weapons.
Mage – Mages are the traditional offensive spell casting class in Fiesta. They can do a great deal of damage from a distance with their magic, but are extremely vulnerable in melee range. They have low hit points and minimal defensive capabilities.
Cleric – Clerics are experts at supporting party members in combat. They have a variety of healing and buff skills which make them incredibly valuable to a party. They are the weakest class in the game but when they with a group they're extremely useful.
Archer – Archers are deadly with the bow. They are fast and agile which allows them to deal damage rather quickly from a distance, but are vulnerable in melee combat.
Trickster – A dual-wielding class that is capable of dealing large amounts of damage in short bursts. They are melee oriented and have decent HP.

Status: Released
Release Date: Nov 08, 2007
Business Model: Free to Play
Developer: OnOns Soft
Publisher: Gamigo
Category:

Stand-alone

Genre(s):

3D, MMO, Adventure, RPG, Fantasy

Platforms:

PC


Editor's Score: 3/5

Pros:

+Beautiful cel-shaded graphics.
+Good skill progression system.
+Solid Item crafting / resource gathering systems.

Cons:

-Only one stat point per level.
-Repetitive combat.



Recommended System Requirements:

OS: Windows XP / Vista / 2000
CPU: 2.0 GHz Pentium 4 or equivalent AMD processor
RAM: 1GB Free
GPU: Nvidia GeForce TI or Radeon 9200
HDD: 3.0 GB Free



Description: Fiesta Online (or just Fiesta for short) is a 3D fantasy MMORPG. The game has cute, cell-shaded, anime inspired graphics and lively music. The game's entire world is vibrant and has an upbeat atmosphere.
Quantum Rush: Champions comes to Xbox One
by Mikedot
The developer Webzen has officially updated their adventure-RPG Knight Fever and now it's live in North America/Europe.
by Ragachak
Genesis A.D pre open beta begins November 4. Players can begin playing ijji's new 3D scifi MMOFPS early if they have a pre open beta key.
by Guest