Gamigo Announces a Host of Halloween Events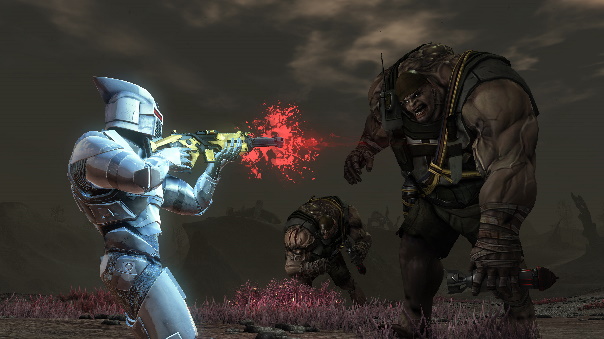 The gamigo group announced that several of their games are getting spooky over the course of the Halloween season! Trove has the Shadow's Eve event, where players will complete a chain of adventures. Those who log-in regularly will also receive a variety of spooky rewards. For Trovians who are creatively inclined, they can craft themed rewards on the Shadowy Station. Defiance 2050 will get even more challenging during this time of year. The Hulker Hell event will have players seeking the new title of "Incredible". They'll fight off Plagues, and use a new Synergy called "Monster Mash".
Ironsight will have a variety of new skins and cosmetic items to pick up, and one of the drones has been replaced with a pumpkin. Fiesta Online has the Maze: Temple of Mysteries to journey to, with unique treasures to uncover. There will also be new quests to teach them the meaning of fear. In Aura Kingdom a Halloween Zashi awaits the players together with a spooky new outfit. Last Chaos is being celebrated from October 22nd until November 5th, and players will collect baskets and fill them with candy. In addition, special Halloween coins can be traded in for scarily good items by talking to Abraxas, the Demon Knight.
Hungry Zombies haunt the PVP Battlefields of Shaiya. Starting October 25th, fearless warriors can get their hellish companion Oogie and fight against the fearsome World Boss Polly with their Halloween-themed weapons. There are so many things going on across the gamigo platform, so don't miss out!
Next Article
Nival, an independent game developer renowned for their strategy games, have today announced changes to the business model for Blitzkrieg 3, t...
by Mikedot
This Saturday March 7th, starting at 17:00 UTC, Bohemia Interactive will be hosting an exclusive First Look Livestream for its upcoming Arma 3...
by Mikedot