RedBull Battlegrounds returns with a 3-city Starcraft II tournament tour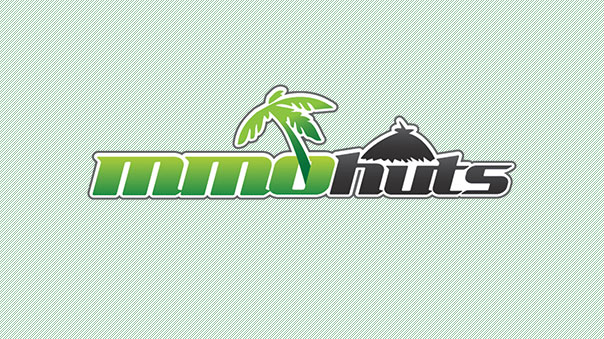 Red Bull Media House announced today the 2014 tournament event calendar for its Red Bull eSports initiative, featuring Blizzard Entertainment's award-winning real-time strategy game, StarCraft II. The tour begins with Red Bull Battle Grounds events in Atlanta and Detroit, followed by the Red Bull Battle Grounds Grand Finals heading straight to our nation's capital September 20th – 21st, establishing Washington, D.C. as a capital of competitive gaming. For the first time, Red Bull eSports events will be linked to Blizzard's StarCraft II World Championship Series (WCS). Competitors at Red Bull Battle Grounds 2014 events will battle not only for prestige and prize money, but to earn WCS points. These points bolster each player's place in the WCS Standings which determine who competes in the WCS Global Finals for the title of Global StarCraft II Champion.
Coming off last November's Red Bull Battle Grounds championship in New York City, which showcased some of the most talked about competitive videogame battles of 2013, this year's circuit rewrites the Red Bull Battle Grounds playbook, introducing open format registration for the Atlanta and Detroit events. Up-and-coming hopefuls will have their shot to compete alongside the pros, and earn their spot in the ultimate showdown in DC this September.
Kicking-off in Atlanta, Georgia, the first event takes place July 11th – 13th, with online registration for the event opening this summer. The tour then lays tracks for Motor City, USA – Detroit, Michigan – hitting the second stop on the tournament tour August 22nd – 24th. Culminating September 20th – 21st, eight elite players from the Red Bull Battle Grounds event series will assemble for the Red Bull Battle Grounds Grand Finals in Washington, DC. Every moment of the three city tour will be live streamed so that fans around the world can tune-in, and – like the Red Bull Battle Grounds 2013 legendary "Scarlett vs. Bomber" matches – witness eSports history being made.
Details surrounding registration and formats for Red Bull Battle Grounds Atlanta and Red Bull Battle Grounds Detroit, as well as how to attend live and tune-in remote will be revealed soon. But that's not all – also on the horizon, information detailing the WCS point breakdown and other qualifying events in the full series will be announced in the coming weeks.
Visit www.redbull.com/us/en/eSports for more information.
Award-winning developer and publisher Gaijin Entertainment announced today that it will be showing off the console version of the critically a...
by MissyS
JC Planet has announced that the open beta for its new MMORPG, Legend of Silkroad, has begun.
by MissyS