Carbine Studios Donates 50,000 Piece LEGO Rocket House to Child's Play at PAX East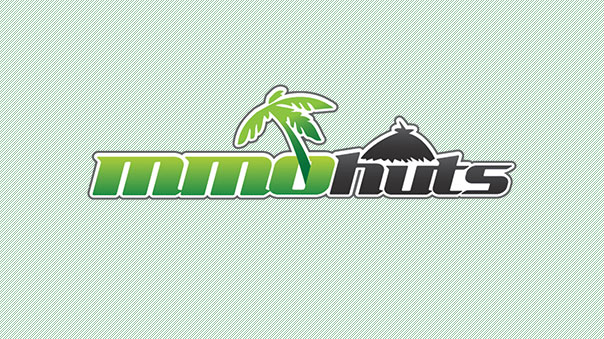 At PAX East 2014, Carbine Studios made a special donation to Child's Play, a game industry charity dedicated to improving the lives of children with toys and games in its network of 90 hospitals worldwide. Carbine Studios partnered with LEGO® artist and instructor Mariann Asanuma to bring a WildStar® Rocket House, an exclusive in-game item only available through pre-order, to life with 50,000 LEGOs. The sculpture, standing nearly three feet high and four feet long, will be auctioned off at the annual Child's Play Dinner and Auction taking place later this year, with proceeds going to the partner hospitals and facilities in the Child's Play network.
In addition to the LEGO sculpture, a $10,000 check was also presented to Child's Play which will be donated to the Boston Children's Hospital and the University of Massachusetts Children's Medical Center.
"Child's Play is deeply grateful for the support of Carbine Studios and the WildStar team," said Jamie Dillon, program coordinator and development, Child's Play. "Creative, gamer-focused fundraising is the cornerstone of Child's Play and we're honored to be the recipient of both an incredible donation for two of our network hospitals as well as a work of LEGO art to be featured in our annual auction. These donations will allow us to provide video games to children who are in need of distraction, empowerment, entertainment and more. The contributions have a positive impact on the lives of hundreds of sick kids, and we are so grateful to Carbine Studios and WildStar for their donation."
"We wanted to not only find a fun way to bring a small piece of WildStar to life, but also see the efforts go to a good cause," said Mona Hamilton, vice president of brands, Carbine Studios. "Child's Play is a wonderful charity doing really great things with the gaming industry and we're looking forward to seeing the result of the auction later this year. It was also important for us to say thanks by giving back to the Boston community; they've been great to us over the years at PAX East."
For more info, visit Child's Play at www.childsplaycharity.org
Next Article
Fenris Lair Studios seeks support from players for Untold Universe, an indie sandbox MMO.
by MissyS
SMITE has a few options for Ranked gameplay, with Duel (1v1), Joust (3v3), and Conquest (5v5).
by Ragachak
After two extremely successful beta tests, OGPlanet is pleased to announce that Tales Runner has officially been fully released.
by Mikedot