Season 3 update launched for MLB Dugout Heroes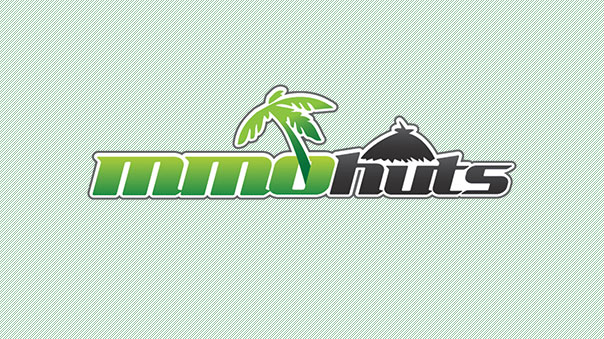 MLB Dugout Heroes has begun Season 3, and the latest update helps players with new content designed for the new season.
Added in the update is AI Takeover, which will let players finish a game against the computer if the opponent leaves the game early. A new "Home Run Derby" is a new mode available for five versus five player action. Players can now "scout" for new players for their team based on their needs or recruit field agents. Several animations, two new unlockable stadiums, and a ladder channel have also been added.
MLB Dugout Heroes is published by GamesCampus, publisher of Legend of Edda, Heroes in the Sky, and Shot Online.
MLB Dugout Heroes Gameplay Screenshot

Source:
PRESS RELEASE

GAMESCAMPUS LAUNCHES ALL-NEW UPDATE FOR MLB DUGOUT HEROES: SEASON 3

New Features And Enhancements Include A Ladder Channel, New Team Home Run Derby Contest, AI Take Over And So Much More

GamesCampus has launched a huge new update that includes exciting new features for Season 3 of its popular online baseball game, MLB Dugout Heroes.  Among the many new features are more Stadiums, AI Take Over, A Team Home Run Derby contest, a new Scout/ Recruiting feature and new Fielding Errors.  Players will be able to check out all the latest features at www.mlbdugoutheroes.com

New Stadiums
Two new stadiums have been added to MLB Dugout Heroes!  Enjoy the foreign stadiums that will become available as an unlockable feature!
More Stadiums are coming so stay tuned!

AI Takeover
Season 3 will now have the option for players to continue the game against the computer.  No more nullifying a game in the last few innings because the opponent chose to quit; this new exciting feature will finish up the game with the computer and players will still get their EXP!

Team Home Run Derby
Players will now have a chance to gather up to nine of their friends and compete in an intense 5 on 5 home run derby with this exciting new feature!  Play for bragging rights in this highly addictive new mode with the option to choose your own pitcher for the opponent!

Scouting
This fun new feature will allow players to dispatch a scout to help recruit players for their team.  The scout will recruit based on needs specified by the player such as pitcher, batter or division.  Players can now choose to recruit one of the players based on scouting reports and the needs of their team!

Recruiting Free Agents
Players will now have the opportunity to recruit up to three free agents for their team!  The free agents will be in mid-season form and ready to be starters in their starting rotation.  Players may choose from a list of free agents and offer a contract, but depending on the quality of the offer, a free agent may decide to accept or decline the offer.

Fielding Errors
Three new types of errors will soon be included in MLB Dugout Heroes.
Depending on a player's throwing ability and stamina – they will now make errors which will affect their chances of winning the game!

New Animations
In addition to the all the new features, Season 3 brings several animations that have been added to enhance gameplay.  Everything from a broken bat to different swing-and-miss animations and a home run celebration have been added to make gameplay that much more fun!

New Ladder Channel (Coming Soon!)
Players have asked for a true ranking system and it is coming soon!
Players will be randomly paired up with an opponent for a 9-inning game that will count towards their overall rank!  The rankings, up to the top 100 will be available in-game and will be updated daily.  For all the games that have been played in the ladder channel, players will also be able to see the overall home run leaders, strike out leaders, ERA leaders and more!

More information can be found at:  www.mlbdugoutheroes.com
Next Article
AvatarStar is a free-to-play third-person shooter created by Cherry Credits.
by Guest
Need for Speed World removes level 10 cap for free to play users and becomes fully free to play.
by Guest
The Heroes of Newerth team today announced that beginning July 26, Newerth will kick-off its biggest eSports event of the year, Hontour: Seaso...
by Mikedot