Seal Online relaunching with Eternal Destiny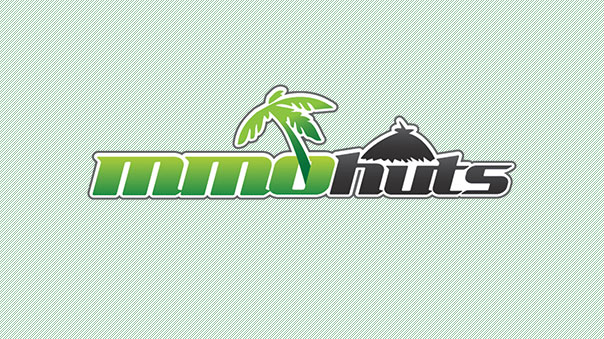 A new major update is coming to YNK Interactive's Seal Online. Titled "Eternal Destiny," the publisher is dubbing the update as a "new Seal Online."
The update adds a PolyMorph system, allowing players to transform into a minion; the Catacombs, a new PvP team arena; a raiding system, allowing players cross-server to not only trade, but join together in large groups for new raid encounters; and a new ability to search the Marketplace.
YNK Interactive also publishes Rohan Online and K.O.S. Secret Operations.
Seal Online Gameplay Screenshot
Source:
SEAL ONLINE: ETERNAL DESTINY UNVEILED

YNK Interactive announces the launch date of the new anime MMORPG

ORANGE COUNTY, Calif. – Sept. 28, 2010 – Online PC game publisher and developer YNK Interactive, reveals the new anime MMORPG, Seal Online: Eternal Destiny, set to launch on October 5, 2010.

"Seal Online: Eternal Destiny takes the anime scene into another level," says Jeff Ee, Team Associate Manager for YNK Interactive.  "It has all the things that players love about Seal with a new exciting twist."

Seal Online: Eternal Destiny retains the same vibrant atmosphere as its predecessor with its whimsical characters and colorful world, while enhancing game play with new features and content.  The anime MMORPG begins with six different classes to choose from, which can be upgraded to a second tier with two different pathways per class, dependent on which role a player would like to take on.   The land of Shiltz comprise of quests that enable players to level their characters in an expansive world, while playing with others from around the globe.   Game features include:

Speed Partying – Players can level quickly through a party match system conveniently located in the game's interface.
Couple Leveling – This system allows couples to gain matching costumes, prizes, and gifts while they play together.
Raiding – Players can gather their friends from other servers into guilds, to team up for battle against high level monsters.
Crafting – The crafting system allows players to refine weapons and armor with monster drops, in order to enhance their gear for special abilities and effects.
Character Profile – Profiles are available in game where players can share information about themselves for a more interactive community.
Morphing – The Polymorph system enables players to transform into creatures.
PVPing – Players can combat other players in the Catacombs arena to test their skills before battling real monsters.
Pets – There is a variety of pets which players can find, feed, raise, and evolve, to enhance game play.

The new game will be available to download for free on October 1st.  Several events will be held in celebration of the launch, starting October 5th.  To view these events and to learn more about Seal Online: Eternal Destiny, visit http://sealonline.dontblynk.com.
Next Article
What do you get when you mix arena combat, RPG elements, magic, mayhem, and a dose of unique elements? No, not a jumbled mess of a game.
by Outfoxed
Spirit Guardian is now available to download and free to play on iOS and Android devices!
by MissyS
DizzyPW gets hands-on at E3 with Skyforge, an immortal-themed action MMORPG from My.com.
by MissyS