Project Blackout begins open beta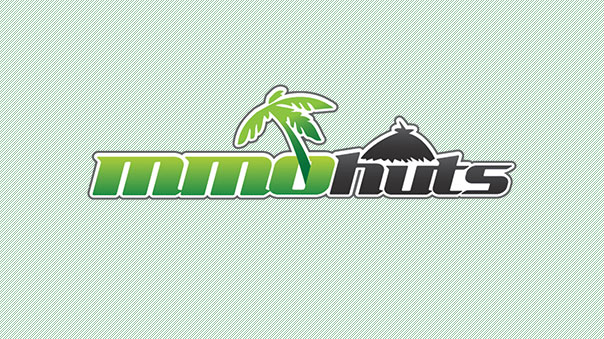 SG Interactive's new MMOFPS, Project Blackout, is beginning open beta testing today.
Project Blackout lets players choose between either the paramilitary Ageis Inc or the civilian militia "the Corps," and progress their character with customizable weapons and equipment. Currently, the game supports five gameplay modes across several battlefields.
SG Interactive (previously Ntreev) also publishes Grand Chase, Pangya, and Trickster Online.
Project Blackout Gameplay Screenshot

Source:
SG Interactive Fires Up the Open Beta of Project Blackout

Early Access Now Available to the Free-to-Play Online FPS

IRVINE, Calif. – Dec. 15, 2010
SG Interactive, a publisher of high-quality online games, today announced the start of the Open Beta for free-to-play online FPS Project Blackout. Players interested in taking the first shots in the fight for control over the divided country of Korogese can sign up for the open beta at http://pb.ntreev.net/ .

"For the first title released under the SG Interactive name, we wanted to offer our players a venue where they could really put their skills and reflexes to the test," said Chris Lee, CEO of SG Interactive. "Project Blackout features everything a first-person shooter fan could ask for, and we hope everyone has a blast in the Open Beta as we prepare for the upcoming launch!"

Project Blackout tasks players with choosing a side and joining the fight for control over the bullet-riddled country of Korogese. Whether they decide to back the heavily-funded paramilitary group Ageis Inc or choose to support the civilian militia, the Corps, in their rebellious efforts, players will have a vast array of weapons to choose from as they shoot their way through five action-packed gameplay modes.
To learn more about the world of Project Blackout and the Open Beta Test, visit the teaser site at: http://pb.ntreev.net/ .
Keen Software House is celebrating the 2nd anniversary of Space Engineers, with sales exceeding 1.6 million copies since its release.
by MissyS
Perfect World has released a new trailer, showcasing the upcoming content for its Imperial Fury update in Perfect World International.
by MissyS
Neowiz Games, publisher of War of Angels in North America, has announced a new title: Seven Souls Online.
by MissyS