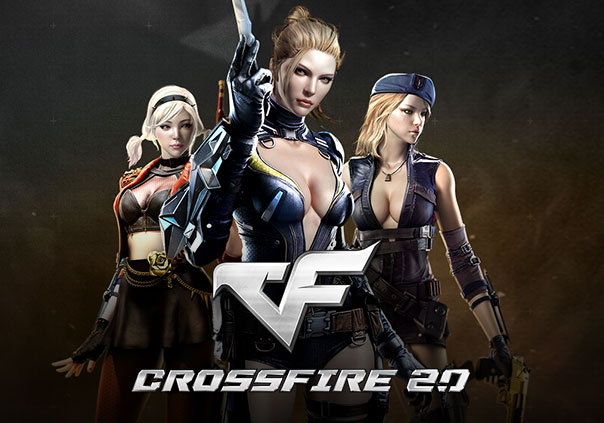 CrossFire is a team-based FPS title by Z8Games. With the new Crossfire 2.0 update, this game features updated models and textures, new characters, new weapons and more.
Features:
New characters: Classic soldiers have been remade with a level of detail never seen before.
New weapons: Weaponry such as the Knight SR25 Ares CQB, M4A1-S Ares Dual Mag, M37 Stakeout Ares Slug and the MP5-S Ares JHP will feature enhanced gameplay and increase the chances for survival.
Player Profiles: Show off your achievements and accomplishments to all of your friends with the renewal of the Profile pages.
Status: Released
Business Model: Free to Play
Developer: Z8Games
Publisher: Z8Games
Category:

Stand-alone

Genre(s):

3D, MMO, Shooter

Platforms:

PC


Editor's Score: 3/5

Pros:

+Varied game modes.
+Players start with a lot of GP.
+Short optional tutorial.

Cons:

-Dated graphics.
-Few original or unique features.
-Repetitive gameplay.



Recommended System Requirements:

OS: Windows XP / Vista
CPU: Intel Pentium 4 2.0ghz or better
RAM: 1 GB
GPU: Nvidia GeForce 6600 or better
HDD: 2 GB



Description: Cross Fire is a 3D first person shooter that looks and plays a lot like the original Counter Strike. Gain ranks, earn GP, buy new guns and keep track of your kill/death and win/loss ratios in this fast paced tactical shooter.
LEGO Universe has announced that it will join the free-to-play ranks this August, with a limited but infinite free-to-play area.
by MissyS
Fractured Space is free to play this weekend on Steam--even better, all players who log in this weekend also unlock permanent access.
by MissyS
Dungeons and Dragons Online winter holiday events are launching soon! Winter events in July?! It's no bug. The events should last until t...
by Guest