World of Tanks: Mercenaries Unleashes Monsters of Mass Destruction This Halloween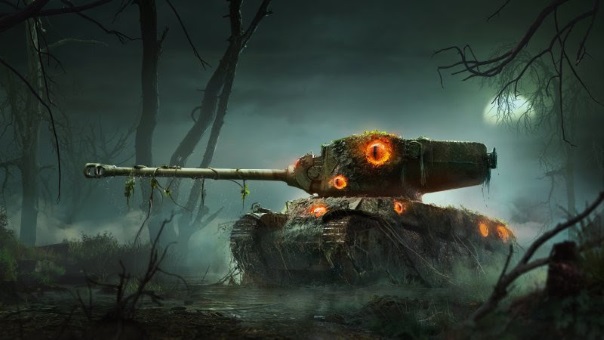 It wouldn't be Halloween without World of Tanks "Monster Tanks" event, and it's coming to PS4 and Xbox One's World of Tanks: Mercenaries. At the end of October, during the spookiest season of the year, players can look forward to slaying beasts, claiming epic content and exploring everything new in World of Tanks: Mercenaries' Update 4.7. When there is no more room in Tank Hell, iron beasts will roam the Earth again. Monsters Awakened is a limited-time mode that pits monster against monster in supernatural deathmatches. It's available from October 26th through 29th, and Eith Premium tanks (including the new Wraith Panzer 58 and Bog Horror) will receive special "Awakened" forms.
These unique forms give the tanks unnatural powers, a monstrous new look, and allow them to be used to fight for their afterlives in the spooky Grim Graveyard map! If players don't have these Premium tanks, the ghostly Spectre tank will be available to use exclusively in the Monsters Awakened mode for a limited time for free. Before October is over, World of Tanks: Mercenaries' Update 4.7 drops, featuring new game updates and content unlocks! Players can expect to battle on new maps and face a villainous new gang of Mercenaries. Stay tuned for more information when this update lands on October 30.  November will have its own special events as well when World of Tanks celebrates Veterans Day and "Tanksgiving". XP Bonuses, a new nation, and incredible Black Friday/Cyber Monday discounts also arrive in November.
Orisa is a medium difficulty tank hero who serves as the central anchor of her team.
by Abubakr