New Digivolutions Available for Digimon Masters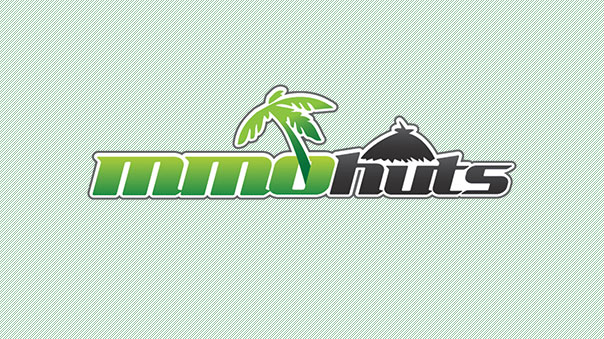 Joymax has discovered two new Digivolutions for their exciting MMORPG, Digimon Masters Online!
New to the Digimon Masters world is the powerful and terrifying Arkadimon. Even at its Fresh stage, Arkadimon is a threat to even the most trained Mega-level Digimon. As it Digivolves, it gains a new claw after each step, leaving this beast bristling with powerful natural weapons.
There's one more powerful creature to the Digital world, it's Black Saint Galgomon. This digimon is a machine type, ultimate level, and can be achieved from purchasing 'Black Saint Wing' that is updated on the 5th of February, the same date of Arkadimon Digi egg update.
Black Saint Galgomon has these special attacks that crush and save the digital world: Giant Missile and Burst Shot. Black Saint Galgomon fires a large missile out of a panel on its chest, and opens up all of its panels and fires all weaponry at once to use Burst Shot skill. On the Valentine's Day event period, tamers can get free Digiaura(7 days) and 5 evolutors when they purchase Arkadimon digi egg and Black Saint Wing. Don't miss the chance to get stronger!
Valentine's Day events will be ongoing through February to March 5th, both in-game and on the official Digimon Masters forums and Facebook.
Next Article
Earlier this week, NCSoft West took a huge step for Blade & Soul, revealing pricing, details, and an FAQ on their Founder Packs
by Mikedot
Coming on October 16 on iOS devices, Tactical Heroes is a multiplayer game that focuses on the tactical thrill of turn based games but mixes i...
by Mikedot
The VR showcase wasn't just about video games, but rather a bunch of experimental forms.
by Mikedot