Wizardry Online to come to North America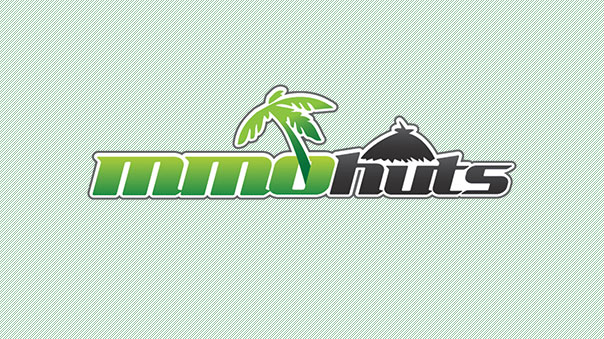 Gamepot – publisher of Mir2 (and previously Bright Shadow) – has announced that it will be bringing Wizardry Online to North America and Europe in 2012. The game will launch in Japan later this year.
Based on the Wizardry RPG titles, Wizardry Online will offer a Dungeons and Dragons style gameplay, and will include groups, player versus player, complex dungeons, and more interestingly, permanent death. It will be free-to-play, and 3D. Little more has been revealed yet about the game's details.
Source:
Gamepot Brings Back the Magic with Wizardry Online

Japanese MMO Publisher Delivers Next Iteration of Popular Wizardry Series to Gamers Worldwide

Los Angeles – June 13, 2011 – Leading Japanese massively multiplayer online (MMO) game publisher Gamepot Inc. is bringing Wizardry Online to gamers around the world. Currently the Japanese language version of the game is in the testing phase of development, with an exclusive private beta planned for June 2011. Wizardry Online is expected to launch this summer in Japan, and will be published, distributed and operated by Gamepot with additional content periodically provided by Headlock, the game's developer. The game also will be launched in Europe and North America in 2012.

A revival of the legendary Wizardry titles, Wizardry Online is the next-generation incarnation of a series that has been called the godfather of the role-playing game (RPG) genre. Wizardry first came to computers in the early 1980s, and the popularity of its "Dungeons & Dragons"-style gameplay led to the creation of countless sequels, spin-offs and collections across multiple platforms.

"Wizardry Online hearkens back to the original allure of the groundbreaking Wizardry RPG series, but brings an updated flare for modern gamers," said Shuhei Ueda, president of Gamepot. "Now, for the first time ever, players around the world can step into the impressive action and captivating lore of this world in a free-to-play, online format. We're confident the return to hardcore role-playing elements will be a shot in the arm for gamers looking for a new challenge in the genre."

Developed in conjunction with Japanese game studio Headlock Inc., Wizardry Online will offer multiplayer features new to the Wizardry series such as party play and player versus player (PvP) combat, while maintaining the classic style that the series is known for. Hardcore gamers will revel in the return of the complex dungeons that punctuated earlier iterations, and soon will find that the game is fraught ­with significant peril: Wizardry Online features permanent death, in which player characters can be removed from the game upon dying, creating a more immersive experience.

For more information about Wizardry Online, please visit:

http://www.gamepot.co.jp/wiz_en/.
Next Article
The enchanted world of 3D action RPG Dragon Nest is heating up as a new savior, Kali, emerges from a desert town hidden away from the rest of ...
by MissyS
Just how well can a squad of scrubs fare against a seasoned team of developers at their own game? Unsurprisingly, not well at all.
by Kings Decree
Today, SOE offers a new vision for the future of online games with the worldwide debut of EverQuest Next (EQN).
by MissyS