War Thunder to Receive 7th Nation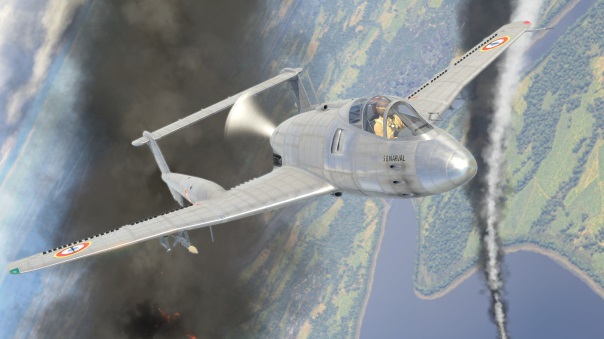 Viva la France!
Update 1.73 for War Thunder is bringing some huge firepower along with it: The French Nation joins the battle! More than 30 French aircraft, including planes from the 30s to the modern era, multi-purpose jet fighters and more are on the way! Fighter pilots will join the ranks of the French Air Force tree in the Dewoitine D.371, which was one of France's first developments away from the old-fashioned biplanes to the faster but still maneuverable monoplanes. While the D.371 did not participate in the battles of World War II, it earned recognition during the Spanish Civil War, where it fought on the Republican side against the Nationalist forces, amongst them, future Luftwaffe aces. Three variations of this fighter with different machine gun armaments will be available immediately after release, as well as the premium D.371 H.S.9 with two 20mm cannons. France's tendency towards universal, multi-purpose aircraft will be visible in this update, and through a combination of offensive and secondary armaments, these craft could be both fighters and bombers.
"Some of the French planes included in Update 1.73 never entered mass production because of the demands of World War II, so information on them was difficult to source. We spent more than a year in development, searching for various references and painstakingly recreating these rare planes to make War Thunder's French aviation. We are sure that the pilots of War Thunder will look forward to finally testing these machines in battle," says Kirill Yudintsev, Creative Director of Gaijin Entertainment.
Next Article
Nexon America starts closed beta for Navy Field 2 real-time strategy game today
by MissyS
Enter Ana, a sniper who can take down enemies from afar while also supporting her time with healing darts.
by Abubakr