GamesCampus Announces Summer Giveaway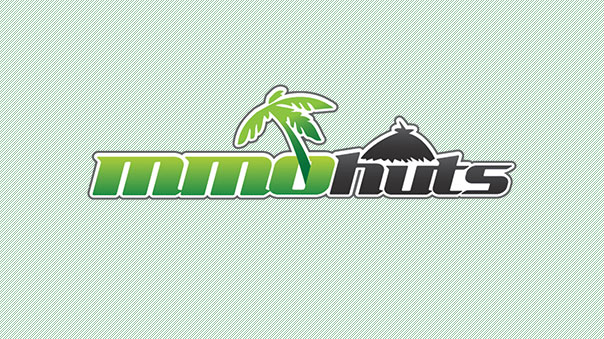 GamesCampus has announced that it will be giving away one million CC during its Hot Summer Giveaway.
Players of all GamesCampus games – including Carte, Shot Online, Heroes in the Sky, 9 Dragons, and Scarlet Legacy – will be entered. All that's required is for players to have a registered GamesCampus account and verify their email at the contest page. Every Friday, between June 29 and September 14, GamesCampus will award one 10,000CC prize, 29 1,000CC prizes, and 470 100CC prizes (500 winners every week). Players will then be notified by email if they win.
Source:
ONE MILLION CAMPUS CREDITS UP FOR GRABS THIS SUMMER at gamescampus.com

If You're A Member, You're Already A Potential Winner!

Sunnyvale, Calif. (June 21, 2012) – Leading online game publisher, GamesCampus.com (www.GamesCampus.com), announced their biggest summer giveaway ever. You may already be one of the lucky five thousand! Not a member yet? Head over to the official "1,000,000 CC Hot Summer Giveaway," GamesCampus page at www.gamescampus.com/hotsummergiveaway to sign up for a free account now.

Every Friday from June 29th to September 14th, GamesCampus will randomly select winners from all verified registered users. One lucky winner will receive 10,000 CC while 29 other players will be granted 1,000 CC and a whopping 470 will receive 100 CC for a total of 500 winners every week. There are twelve weeks of prizes, with five hundred winners per week. That's plenty of Campus Credits (CC) to go around.

Current GamesCampus account holders must verify their email address at www.gamescampus.com/hotsummergiveaway. If you are not a member, register at www.gamescampus.com/hotsummergiveaway. Then all you need to do is watch your inbox every Friday and see if you're a winner! All prizes will be emailed directly to the lucky individuals.

"The hot summer doesn't mean we can't have cool contests so we are giving away 85,000 CC to our loyal users every week," said Hubert Yee, Head of Marketing at GamesCampus. "With our biggest summer giveaway in the history of GamesCampus, this is our way of saying 'THANK YOU!' to our gaming community. We hope you have a wonderful summer and good luck to all our contestants."
Next Article
Great news, guys! Ragnarok RE:Start is on Steam! Come back to Rune Midgard on these new Progression Servers.
by Ragachak
Combat Arms adds the new Map Veritgo as well as a new training mission. Players can also purchase a new sniper rifle called M-200.
by Guest
Earth Eternal developer Sparkplay media found a buyer! The game will not be shutting down! Another publisher will pick up the service.
by Guest