Valkyrie Anatomia Begins a New Star Ocean Collaboration This Week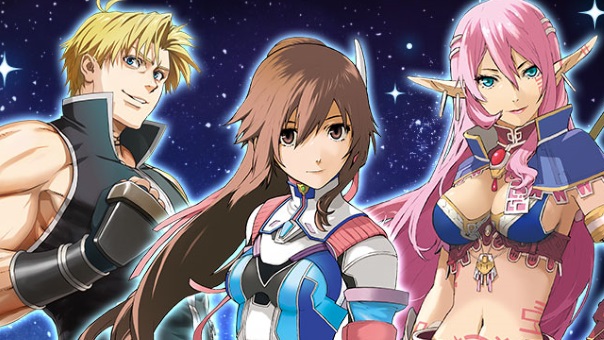 WonderPlanet announced a new collaboration with Star Ocean, focused on Star Ocean 4 and Star Ocean 4, beginning this week. This event will run from July 9th until July 23rd, 2019, and several of the popular characters from Star Ocean 3 and 4 are on the way. During the Star Ocean Crossover Event, you can acquire Cliff from Star Ocean 3 by completing the "Castaway from Space" quest. Castaway from Space is available for the duration of the event, is "Phantasm Sky, Part 1". "Phantasm Sky, Part 2" will arrive on July 16th, 2019. In addition to Cliff Fittir, Reimi Saionji, and Myuria Tionysus are also available.
There's also a Valkyrie Anatomia x Star Ocean Facebook Campaign, and if it gets 3,000 Likes or Shares, players will receive 1500 Gems and 15 Medium Stamina Potions. This link will take players to the Facebook Page. This event begins tomorrow and ends on July 16th, 2017. Once the maximum limit has been hit, or on July 17th, 2019 (whichever comes first), the rewards will be distributed.
Sony Online Entertainment released details on their Halloween events for Bullet Run, DC Universe Online, Everquest, Everquest II, Free Realms,...
by MissyS
There is new in-game content and events to herald the arrival of the "Gongsun Zan" update.
by Ragachak