Pockie Ninja adding Kyuubi Naruto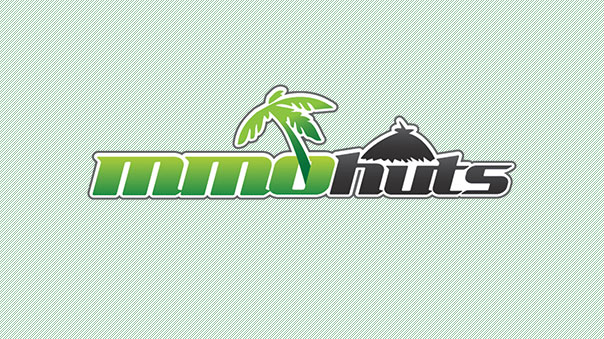 Pockie Ninja's next update, on July 15, will add the Tailed Beasts (from Naruto), the Jinchuriki.
These are giant demons representing living forms of Chakra, capable of being more powerful than the beasts inside of them. A new Azure Dragon pet, and three new Divine Spirit Beast Sets, will also be added.
Pockie Ninja is published by Game321.
Pockie Ninja Gameplay Screenshot

Source:
Kyuubi Naruto Hitting Pockie Ninja Soon!
Tailed beasts getting ready to devastate the battlefields

Publisher NGames have confirmed that their Naruto/Bleach-inspired MMORPG, Pockie Ninja, will see the infamous Jinchuriki (warriors with tailed beasts trapped inside them!) unleashed across their game world on July 15th!

July 15th marks another huge revolution for Pockie Ninja, the browser-based brawler inspired by fan favourite anime series', Naruto and Bleach. The long-sealed Tailed Beasts of Naruto fame are starting to awaken, unleashing powerful Jinchuriki ninjas across the land.

Known as the driving force behind Naruto's plot, the Tailed Beasts are giant demons that represent living forms of Chakra, bestowing them with powers far greater than most ninja's can ever imagine.

The Jinchuriki, literally meaning �Power of Human Sacrifice�, are humans with the powers of the tailed beasts sealed within them. These ninjas have the potential to be even more powerful than the tailed beasts themselves, thanks to possessing the intelligence to effectively use the powers that the beasts lack.

The dismal war that ravaged Pockie Ninja's land has awakened the spiritual creatures from their slumber, who have decided to join players in the confrontation against the dark forces. This means more treasures are reachable, more powers are available, and the most powerful outfit to hit the MMORPG yet is about to be introduced..

Drawing upon the strength of the nine-tailed demon sealed inside him, Kyuubi Naruto is potentially invincible!

What kind of powerful skill can we expect when rampant beast and passionate young man come together? NGames have released a special trailer to show off some in-game footage of the new powers in action: http://www.youtube.com/watch?v=VX9-wqm8Feg
New Azure Dragon Pet
July 15th also marks the release of a powerful new pet into the Pockie Ninja world, The Azure Dragon.

One of the four spirit creatures to awaken from thousands of years' sleep, the Azure Dragon is dedicated to helping ninjas resist the evil forces. No one dares to challenge the prestige of the almighty dragon and its partner.

The soul of the spiritual dragon can create enchantment stones that go beyond ordinary power.

During the long history of time, spirit beasts guarded the four directions using their essence and blood to create crystals with unique features. Using these crystals with your equipment will bless them with great power.

Divine Spirit Sets

The bravest ninjas of Pockie Ninja are about to be bestowed with Divine Spirit Beast sets.

Intrepid explorers will have already collected valuable materials in places where the spirit beasts reside, including: the scale of an Azure Dragon; a Vermilion Bird feather; the tooth of a White Tiger; and the shell of a Black Tortoise.

Forging masters can use these materials to produce some of the finest outfits Pockie Ninja has ever seen. However, due to the limited amount of materials, only the top ninjas can get their hands on these priceless Spirit Creature Outfits.

Azure Dragon outfit attributes: Increases your Attack, Critical Strike, Hits, and Strength

Everyone will be obedient to its absolute power

Vermillion Bird outfit attributes: Increases your Hits, Speed, Armor Break, and Agility

Grants it's wearer unparallelled speed!

Black Tortoise outfit attributes: Increases your Defense, Speed, Max HP, and Stamina

Lasting vitality for its wearer!

The tailed-beasts, spirit creatures, new outfits and treasures are all coming to Pockie Ninja on July 15th. You can sign up and play Pockie Ninja for free now!: http://www.pockieninja.com
Next Article
For the fans of military simulation games, Legend of Warships has an exciting event on the way on their Facebook Page.
by Ragachak
Nexon has released a new update for combat arms, introducing a new map and a new class.
by MissyS
BANDAI NAMCO Games America today announces that the second beta for their upcoming free-to-play title for the PC, BATTLELINE: STEEL WAREFARE, ...
by Mikedot