Twin Saga Releases A Major Patch With Five New Dungeons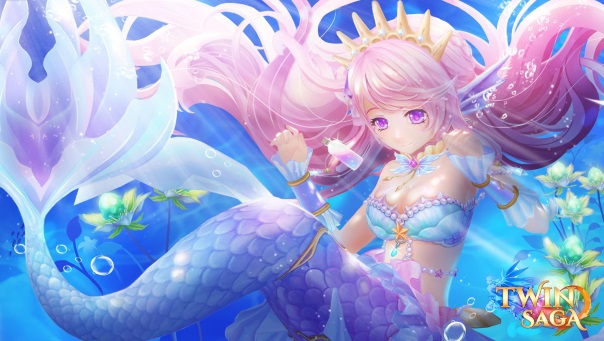 The gamigo group announced a major update to their title Twin Saga today, that introduces a host of new content. In addition to the regular patch contents, there's a special In-Game Event to participate in. Fans of the various X-Legend MMOs (Twin Saga, Aura Kingdom, Grand Fantasia) will certainly enjoy this Cross-Over Event. There are exclusive pets waiting as part of an event quest, which originates from the different online worlds of the X-Legend games. The anime-world of Twin Saga also receives five new dungeons in this update, with incredible boss monsters, and new crafting recipes/armor parts. These are Senshi Temple, Meridia Dungeon, Lab, Desert Valley, and Abyss. In Abyss, players can also find new skill-books, which they can use to learn twelve new and unique class skills.
Six additional companions to the players can be acquired through individual Quests. With their help, players can prove themselves on the new PvP-battlefield or search for precious items during the newly added "treasure hunt". Two additional play modes, "Hard" and "Nightmare" have been added to several dungeons. The patch also introduces a new Senshi Point System for the companions and Guild quests as well as several bug fixes.
Boss Key Productions announced that their upcoming multiplayer FPS LawBreakers, will be available exclusively on the Steam platform at launch
by MissyS
InnoGames just launched the Halloween special for its strategy game Grepolis. This year, players are invited to play the part of alchemists - ...
by MissyS
Nexon America starts closed beta for Navy Field 2 real-time strategy game today
by MissyS