MU Legend Brings New PVP Content with Chaos Castle Update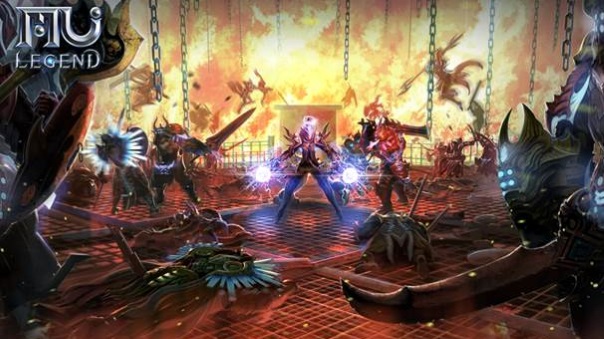 The latest update for MU Legend is here, and it's called "Chaos Castle". Chaos Castle is the first update after MU Legend's "Noria" expansion and is live today. Chaos Castle is a PVP mode made popular in MU Online and is coming to MU Legend in this update. With it, players fight against up to 50 other players, where only the last one standing is the victor, on a map that slowly shrinks (Battle Royale). Players can also look forward to improvements in the guild system, with an increased maximum guild level and additional buffs for Guild Shrines. Furthermore, donating Trophies now allows players to obtain Guild Contribution Points. Lastly, players participating in the Faction War with their guild can enter a new Boss Challenge room which is available in 2- and 3-star territories. As a special benefit, 3-star guilds can also activate a server-wide buff.
The new Enchantment Protection system is also live in this update, which lets players avoid the destruction of their +10 enchantment or higher items. It can be purchased at the Legend Shop with both Redzen and Bound Redzen. In addition to these new features, balance adjustments have been implemented for the Dark Lord, Blader, War Mage and Spellbinder classes, and various UI/UX improvements have been made. There are also various events going on in-game to celebrate Chaos Castle, such as an Enchantment Discount event and a Transcendent Stone Giveaway. The Legend of Dice event is also back and will last for a month, and provide players with special items and better reward chests.
Next Article
SMITE has announced that it will have a special 50% off sale on Voice Packs until September 21st.
by MissyS
Whenever you hear the word Assassin's Creed, you'd often expect templars, assassins, Abstergo and some faux conspiracy history stuff.
by Ojogo
Announcing the upcoming Steam Early Access launch for their first truly dynamic, isometric open-world MMORPG – Fractured Online.
by MissyS