Tribes Ascend passes one million downloads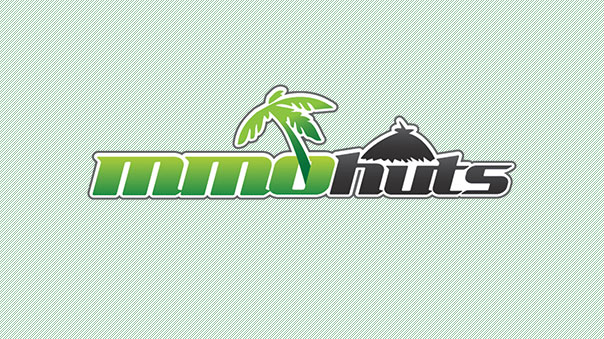 Hi-Rez Studios has announced that Tribes Ascend has reached a new milestone: 1.2 million downloads.
Released on April 12 with plenty of accolades and three free updates already, this number means that at least one million people have downloaded and tried Tribes Ascend since its launch. Over 110,000 people have also joined Tribes Ascend through the game's new friend referral system. The game is also preparing for a summer tournament series.
Hi-Rez Studio also publishes Global Agenda and SMITE.
Tribes Ascend Gameplay Screenshot

Source:
Tribes: Ascend Surpasses One Million Downloads Within One Month Of Release

ATLANTA. May 16, 2012. Hi-Rez Studios, independent developer of AAA free-to-play online games, today announced that Tribes: Ascend has been downloaded 1.2 million times to date.
The fast-paced, free-to-play multiplayer shooter was released on April 12th, 2012 to strong critical reception from the gaming press including Editor's Choice awards from PC Gamer, IGN, and GameSpy and 10/10 scores from review sites worldwide including Eurogamer and Ausgamers.

"We're thrilled that over 1 million gamers have discovered the fast-paced and skill-based gameplay of Tribes," said Todd Harris, Hi-Rez Studios Chief Operating Officer. "It is truly the player support of the title that has driven the population growth and fuels our team to deliver updates."

Hi-Rez Studios also announced that over 110,000 people have joined Tribes: Ascend via the recently introduced friend referral system.

"We see the community expanding primarily thru positive word of mouth," continues Todd. "Since release we've already recognized seven players who have each individually referred over 500 new people to Tribes: Ascend. The game's success allows us to give back to the community through free DLC updates, tournament events and expansion into new markets in coming months."

Tribes: Ascend has received three free DLC updates to date and has outlined a summer schedule for tournaments that include over $30,000 in cash and prizes for players.
Next Article
Ashes of Creation's team has announced that as part of its roadmap for the MMORPG, there will be a public alpha in 2020.
by MissyS
MMO News from City of Titans, World of Warcraft, Everquest 2, and much more.
by Guest
Playsnail.com is happy to announce the release of the new browser-based MMORPG Odin Quest. Odin Quest will be launching on May 23rd 15:00 PST...
by MissyS