Ragnarok Online launches Port Malaya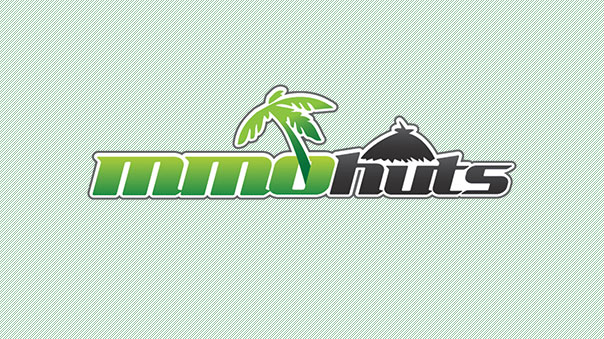 Gravity Interactive has launched the latest expansion for Ragnarok Online – Port Malaya.
Port Malaya will add a new exotic destination for players, featuring dozens of new quests (including daily quests), new dungeons, and rare MVP monsters to test the mettle of players above level 100. Players will also be able to earn new equipment, including the new Tattoos, which will let players gain permanent new buffs.
Gravity Interactive also publishes Dragon Saga and ROSE Online.

Ragnarok Online: Port Malaya Trailer
Source:
RAGNAROK ONLINE HEADS TO THE COAST

A New Vacation Destination; Port Malaya

Marina Del Rey, California – May 16, 2012 – Gravity Interactive, a publisher of exciting massive multiplayer online role-playing games (MMORPGs), launched today the latest content patch for their wildly popular anchor title, Ragnarok Online. Enter Port Malaya to discover new quests, added dungeons, the best equipment yet, and an expanded MVP monster cast; there's so much new content it will be hard to decide what to try first! Players can rush over to the official site and receive complimentary suntan lotion for their coastal visit at http://www.playragnarok.com/news/updatedetail.aspx?id=204&p=1

Welcome to the Port Town of Malaya, where the water's always warm and the monsters are always dangerous. Enjoy dozens of new quests, including an entire suite of daily tasks to perform aimed at level 100+ characters. Join up with fellow adventurers to plumb new dungeons, testing the strongest characters and honing their boss hunting skills to a fine edge.

Delve deep into these raids to discover the hidden story of Malaya. Acquire powerful new equipment, including the new Tattoos, which will grant your character new permanent buffs! Use these newfound powers to tackle the most challenging enemies yet, including rare MVP Monsters, which will challenge veteran players to rise to a new level.

"Port Malaya is the largest town expansion update, both in sheer size and in features, providing both high level activities and challenges and is deservedly the most talked about expansion town update Ragnarok has ever had!" Said Jason "Heimdallr" Koerperich, Ragnarok Online Producer at Gravity Interactive. "We are happy to provide this update so far ahead of our community's expectations as a wonderful surprise to our loyal players!"

1000 years of peace have reigned, and the world has forgotten the horrors of the age of myth; as in all things, peace can never last forever, and evil waits patiently. Once friendly monsters turned aggressive; soon after followed demons attacking, and the dead rising from their graves. Heroes appeared to beat back the invasions until the fateful day that Satan Morocc destroyed the peaceful town of Morroc, his freedom granted by the insane and corrupt humans of Midgard. The heroes re-gathered themselves and pushed back with everything they had but only a stalemate was possible. The delicate seals that protect the world from spilling into complete chaos weaken and break; only the knowledge and power from the age of myth can save Midgard from certain doom. Can you and your allies push back the threat of total annihilation and protect Midgard from the final Ragnarok? Join now at https://www.warpportal.com/landing/ragnarokrenewal.aspx?ad=4063
Next Article
Gameforge and HEX Entertainment have announced the release of three new Signature Decks.
by MissyS
Sony Online Entertainment LLC (SOE) and Infernum Productions AG announced that Dragon's Prophet will launch in NA and EU on Sept. 18, 201...
by MissyS
Aeria Games announces new unnamed Unity Powered MMOFPS. The game will be set in modern times and feature realistic 3D graphics.
by Guest