TERA's Phantom's Keep Update is Live on PC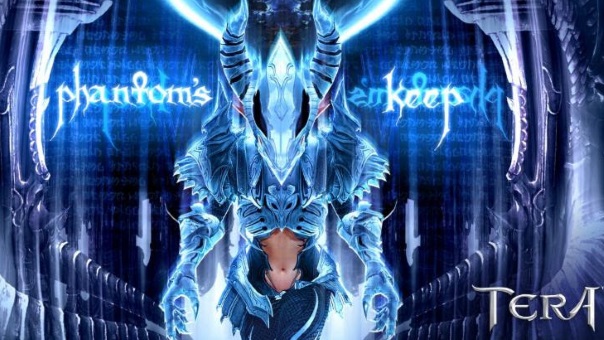 Phantom's Keep is the latest update for TERA on PC and includes content for both the dungeon-crawler fans and open-world fans alike. Phantom's Keep has two popular dungeons returning, along with fresh mechanical and loot updates to go alongside it. This update also comes with the open world "Guardian Legion", entitled "The Dragon Hunt". Previously released dungeons, Dreadspire and Manglemire are both back with a fresh coat of paint on them. Players will once again battle their way up 10 floors of Dreadspire, with a chance to acquire Phantom-themed armor if they clear them all. The deviously mad cyclops Manglemore is back with a fresh bag of tricks ready to keep players guessing in the reintroduced Manglemire dungeon, which will be coming back for limited periods as an event dungeon with the first full weekend taking place July 20- 22. Outwit and overpower Manglemore to earn crafting materials to upgrade gear and take on greater challenges.
Also included are the 2018 Innerwear armor sets Catnap and Catspaw. These are available in game in the Undergarment Box and are purchasable with Goldfinger tokens, an in-game currency that players can get from various means, or through the cash shop. Each method gives players access to one of five different types – Empowering to increase power, Fitness to increase Maximum HP, Fortified to increase Crit Factor, Insulated to increase Endurance, and Performance to increase Maximum MP.
The monthly leveling events continue from June, with the lancer being the winner in July. Anyone who creates a new/levels up an older lancer that never hit the level cap will be rewarded with boxes in in-game goodies at various milestones. These can only be earned once per server during the respective leveling event. The event will end 
Wednesday, August 1 at 4:00 AM PT
 / 
7:00 AM ET
, when the August event will kick off for another class. Elite Status players will also be able to take advantage of the Elite Discount Sale this coming weekend giving players discounts on nearly every item in the TERA PC store. This sale begins today and will run until 
Monday, July 16 at 11:00 AM.
The developers at Mechanist Games have been striving to get City of Steam ready for Beta testing before the end of the year.
by MissyS
Dark Eclipse is the first-ever MOBA for Playstation VR (PSVR) and is available for free in North America and Europe.
by Ragachak