Company of Heroes Online begins closed beta testing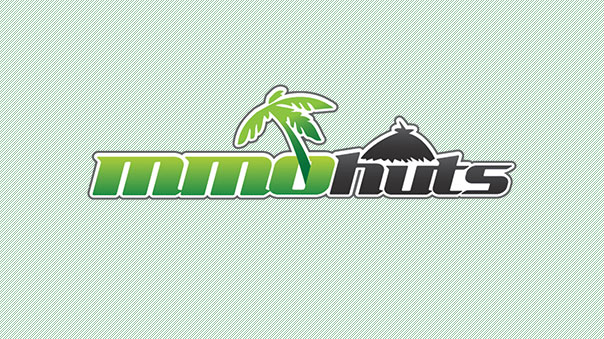 Company of Heroes Online, the free-to-play online real-time strategy game based on the Company of Heroes series, has begun its closed beta testing.
The test is currently being offered exclusively through Fileplanet.com. On June 26th, 20,000 more keys will become available on a first-come, first-serve basis on Fileplanet.
The beta will offer access to two different armies (Allies and Axis) with three divisions each, 17 multiplayer maps, and the single player campaign.
Company of Heroes Online Gameplay Screenshot
The Original Press Release:
Free-to-play RTS Game Beta available via IGN Entertainment's FilePlanet.com from 26th July

AGOURA HILLS, Calif. July 21, 2010 — THQ Inc. (NASDAQ: THQI) today announced the launch of the Company of Heroes®Online Closed Beta for North America, with an exclusive access period available via FilePlanet.com, IGN Entertainment's premier digital file download service.

Developed by THQ's Relic Entertainment studio, creators of the award-winning Company of Heroes and Dawn of War™ franchises, Company of Heroes Online is an online multiplayer real-time-strategy game that is free to download and play. Building on the frenetic Real-Time-Strategy action of the original Company of Heroes, Company of Heroes Online offers army specialization, commander customization, and persistent progression. Players will enter each match with a unique selection of upgrades and hero units with new items and experience earned with every match played.

The Company of Heroes Online Beta will feature two different armies, the Allies and Axis each with three different divisions offering players a choice of play style. The beta will feature 17 different multiplayer maps, which will be split between 1v1, 2v2, 3v3 and 4v4 modes. Players of the Company of Heroes Online Beta will also be able to enjoy the single player campaign from Company of Heroes for free.

On July 21st a few lucky Company of Heroes community members will receive keys in their inbox giving them access to the testing phase of the closed beta. Following this, on the 26th July, the closed beta will officially launch with 20,000 keys up for grabs on IGN Entertainment's FilePlanet.com. FilePlanet is the premier online destination for PC gamers to find the files they need, whether it's the latest hot demo, patches for their current favorite game, access to exclusive Betas or downloadable content to expand and extend their adventures. This promotion will run until the 30th of July.

Travis Plane, Vice President of Global Brand Management commented, "The beauty of Company of Heroes Online being free to play is that it is now accessible at no risk to anyone who might have missed out on this award winning RTS before. Novice RTS players can now experience it for free and enjoy the game at whatever level and pace they feel comfortable with. The more experienced RTS player can really get into the trenches of the game with weapons & equipment upgrades and the new progression mechanic."

Sutton Trout, Vice President of Digital Content for IGN Entertainment stated, "FilePlanet is known as the preeminent site for gamers to gain access to the hottest game Beta tests and THQ's Company of Heroes is of huge interest to our audience. We expect those twenty thousand keys for the game to go very quickly."
Next Article
Square Enix Inc., today announced that the total number of registered accounts for FINAL FANTASY® XIV: A REALM REBORN®—not including those...
by Mikedot
Studio has released a new video showcasing how players can traverse and interact with the World Map of their upcoming game Prodigy by only usi...
by Mikedot
It's the first Star Trek TV show in more than fifteen years and promises to be a grand undertaking: Star Trek: Discovery.
by Ragachak