Combat Arms And Atlantica Online Now On Steam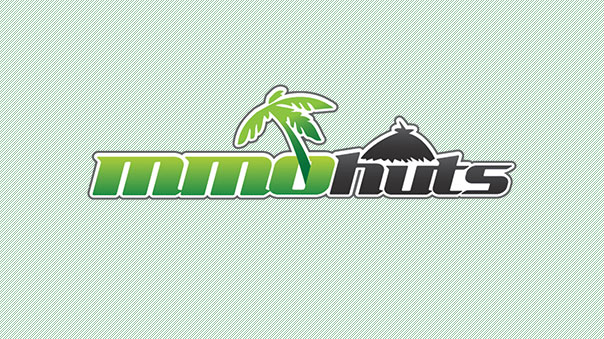 In a follow up to the launch of Vindictus on Steam, Nexon has announced Combat Arms and Atlantica Online are now on the gaming platform.
Combat Arms is currently celebrating its fourth anniversary, offering special events and sales, while the "Spiders versus Scorpions" war rages on. Meanwhile, Atlantica Online is celebrating the Bunraku festival through July 26, giving players a chance to recruit the new mercenary Rin by collecting Festival Scripts.
Dungeon Fighter Online, another Nexon game, also  launched on Steam on June 28.
Combat Arms Gameplay Screenshot
Source:
Nexon's free-to-play 'Combat Arms' and 'Atlantica Online' added to Valve's Steam catalogue

Nexon America has announced that its popular online first-person-shooter (FPS) "Combat Arms" and "Atlantica Online," it's strategic, turn-based massively multi-player online role-playing game (MMORPG), are now available on Valve's leading online gaming platform. Both games are free-to-play and download.

"Combat Arms," which is in the midst of a global war event called "Spiders versus Scorpions," has more than 5 million registered users in North America and is known for having the most weapons available of any other game of its kind. The game is celebrating its fourth anniversary of providing explosive action to FPS fans, and will be featuring events and specials on weapons during the month of July.

"Atlantica Online" is a critically-acclaimed MMORPG set in an alternate-reality Earth with monsters ripped from history and lore. Recently, "Atlantica Online" has introduced Rin, the newest mercenary available for battle against evil. Rin is a powerful mercenary that descends from the Japanese Bunraku Puppeteers and has the skills to control a power saw wielding puppet in battle. During the Bunraku festival, going on through July 26th, players will have a chance to recruit this mercenary by collecting and turning in enough Festival Scripts.

Steam, a leading online gaming platform with more than 1,800 titles and 40 million accounts around the world, began supporting free-to-play games in June 2011 and has since added 29 different titles to its free-to-play channel.

To download and play "Combat Arms" from Steam, go to: http://store.steampowered.com/app/212180/.

To download and play "Atlantica Online" from Steam, go to: http://store.steampowered.com/app/212240/.
Next Article
Today, Intrepid Studios offers some insights and details into their plans for Ashes of Creation's tavern system.
by MissyS
Endless Legend: Shadows brings a brand new faction, The Forgotten, and features the much-requested new espionage system.
by MissyS