Rohan Online announces Hero expansion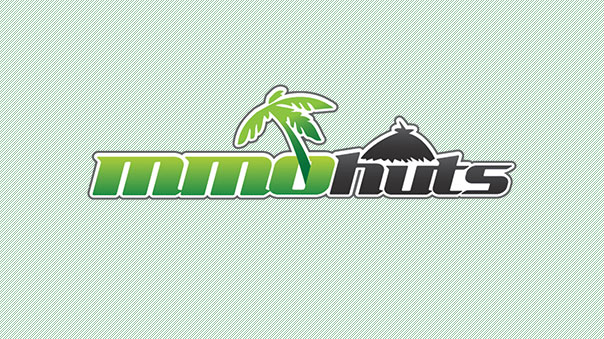 Rohan Online has announced its latest major update and expansion, Hero.
The Hero update will begin on August 3rd, and add Gratt Underground Waterway and Kallistia as two new areas for players to explore. New items – armor, weapons, and six new mounts – will also be introduced.
Contests and events are also planned for the release of the new expansion, with details to be coming in the near future.
Rohan Online Gameplay Screenshot
The Original Press Release:
R.O.H.A.N.: BLOOD FEUD'S EXPANSION ARRIVES

YNK Interactive announces the launch of the new Hero content for the mature MMO

ORANGE COUNTY, Calif. – July. 21, 2010 – Online PC game publisher YNK Interactive today announced the first update to the expansion of their mature online role-playing game, R.O.H.A.N.: Blood Feud, with Hero: Dawn of the New Era.

"We are proud of the evolution of our game, and Hero will take us to another level with a lot more surprises to come," said Kevin Yoon, Project Manager of YNK Interactive.  "This update is just the beginning and we're thrilled with this first release."

The Hero expansion consists of several updates that will begin August 3, 2010.  This will be the first update to the Hero expansion, which will continue on.  Gratt Underground Waterway and Kallistia are the first of the many additions to the Rohan world.  The dungeon and field are where high level characters can PVP, battle new mobs and bosses while collecting new accessories and items.  Six new mounts will be released along with massively upgraded armor and extremely powerful weapons.

To coincide with the update, events, contests, and promotions will be running throughout the month of August including a Level Up to Win event where players have a chance to win in-game items and RPs (game's currency).

To download the new client and to view details, please visit www.PLAYROHAN.com.
Next Article
High level players can now obtain Doflamingo for their Pockie Pirates crew.
by MissyS
German-based MMOG publisher, EuroGameZ GmbH would like to announce today that the March Update is now live for street basketball MMOG Freestyl...
by Mikedot
Ojogo reviews Zodiac: Orcanon Odyssey, a premium mobile RPG that harkens back to old school titles with a brand new story and crisp visuals.
by Ojogo